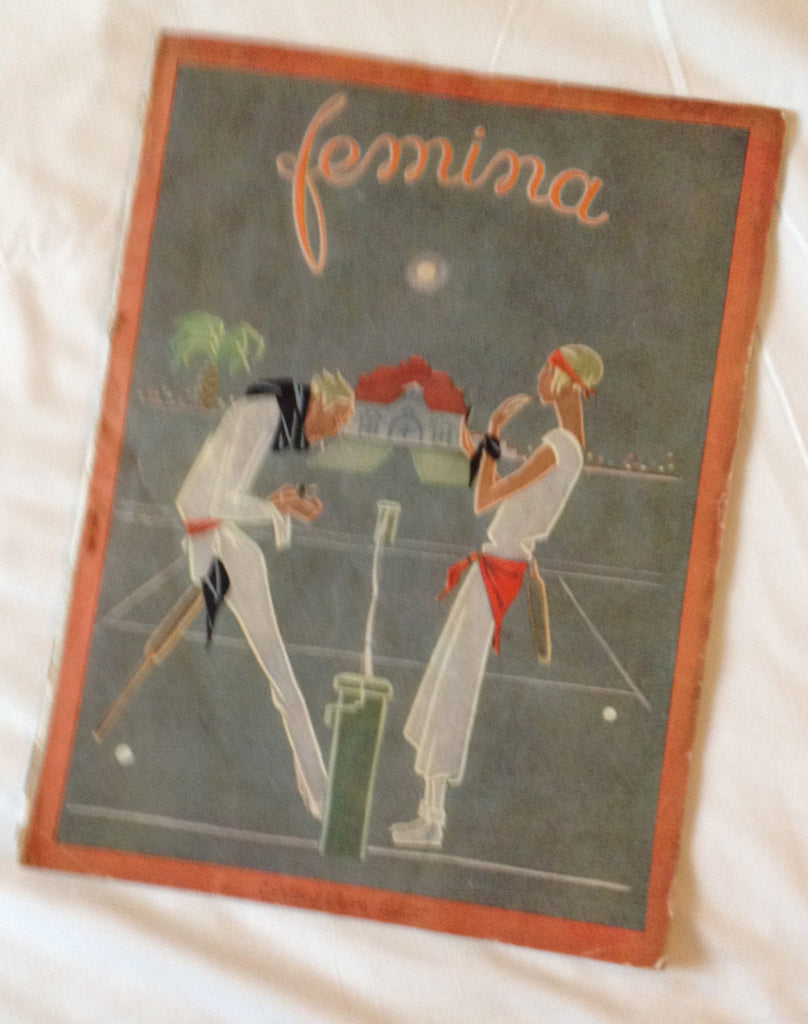 Femina Magazine, 1924
This is a very rare item.
The August 1924 edition of Femina magazine has a beautiful tennis illustration from Editions Pierre Lafitte covering the entire front cover. This is by far the finest art deco magazine cover we have seen featuring the subject of tennis.
The magazine is in reasonably good condition, although the front cover is detached..  The front cover would make a superb piece of wall decoration if mounted and framed.