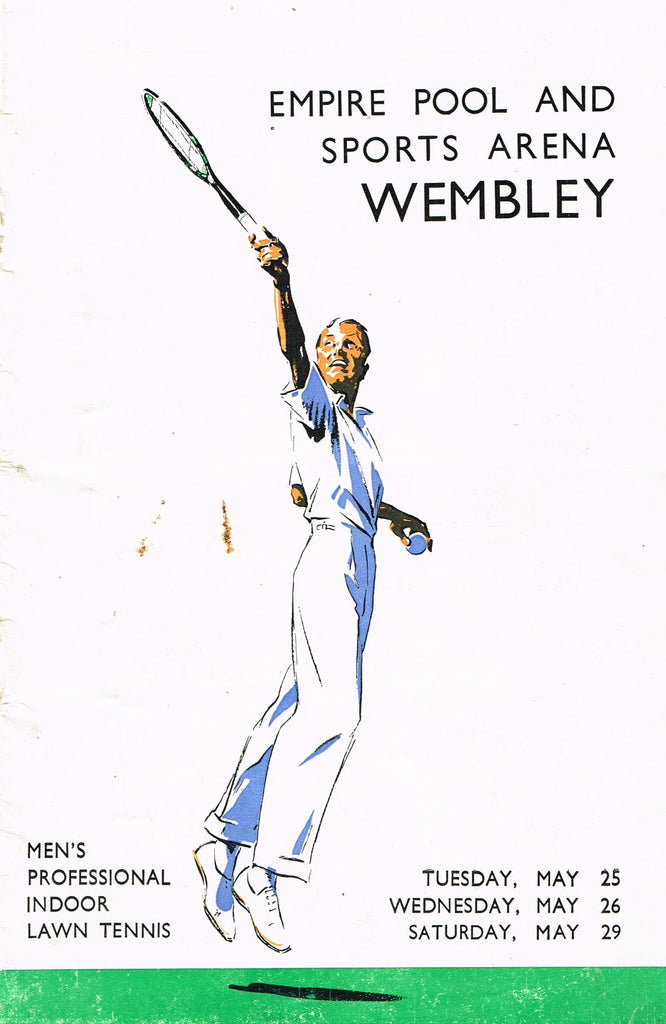 1937 Wembley Professional Tournament Programme
In 1937 Britain's FRED PERRY met USA's ELLSWORTH VINES in a three-match series for the Coronation Cup. The matches were played from 25th to 29th May at the Empire Pool, Wembley.
This 20-page programme is completely intact and has feature articles, action photographs and pen portraits of Perry, Vines and the four other competing professionals. There are two small marks on the front cover, but otherwise this 83 year old programme is in very good condition.