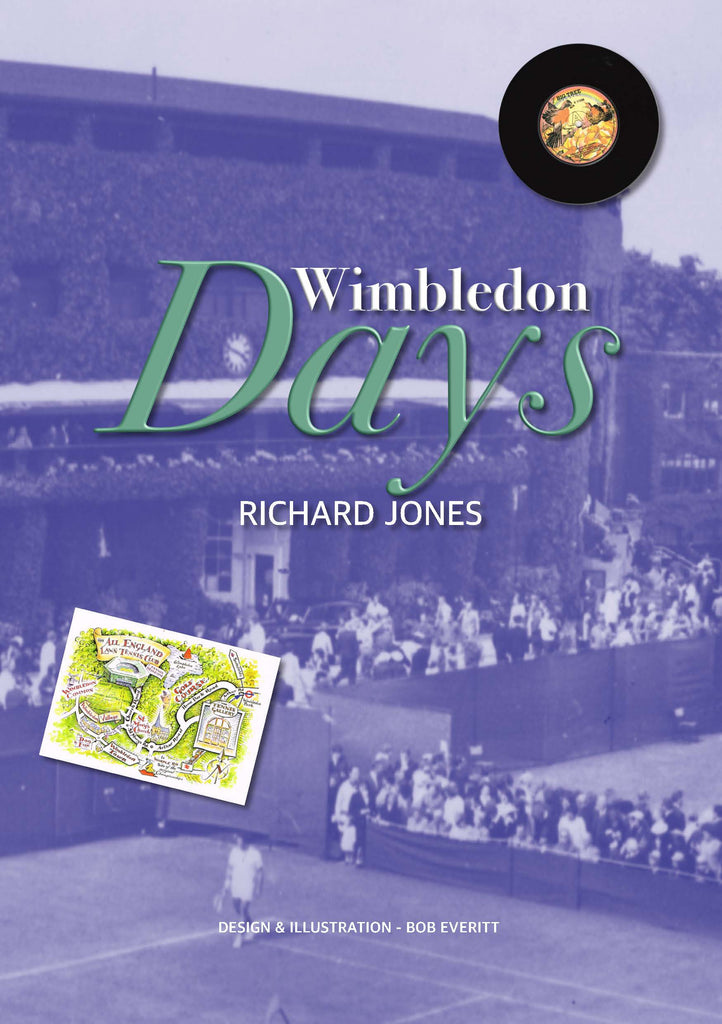 Wimbledon Days by Richard Jones
PUBLISHED PRICE £17.99
SPECIAL OFFER UNTIL 31 JULY 2023 £12.99
264 pages, paperback, 140 illustrations. Designed and illustrated by Bob Everitt, the man behind The Tennis Historian magazine.
Richard Jones is tennis's "Ephemera Man" and the collection of images and papers at the Tennis Gallery is unrivalled in the tennis world. Many of the best images illustrate this wonderful new book, including the iconic Anna Kournikova Tennis Week poster and the Pete Sampras 'Superman' cover of ACE magazine. Richard has hardly missed a day at Wimbledon in the last 55 years and did not miss a single day from 1972 to 1990.
The book tells what life was like in Wimbledon from the early 1950s when food rationing was still in force, the heady days of the psychedlic 1960s, when Dusty Springfield vied with The Beatles to give life its soundtrack, the 70s and 80s, when tennis and popular culture exploded through to the arrival of Federer, Nadal and the other big stars of the 21st Century. There's lots about Pelham Road School, Fulham FC, Carole King, the Hillman Imp, Joni Mitchell, Arthur Ashe, Rod Laver and Ken Rosewall, The author finds Max Robertson in his living room and  encounters a somewhat irked Mrs. Ancic at the postcard kiosk at Wimbledon. Richard doesn't spare his own blushes, either, telling of the 'International' circuit and his own mainly unsuccessful forays into the tennis world. There's lots, too, about the 28 Davis Cup ties The Tennis Gallery was at between 1997 and 2022, and the campaign led by Tennis Threads magazine to save the event from dropping down to the level of just another tournament. If you love life and you love tennis, this book is for you.
Richard's other books include WORLD CHAMPIONS 2015 - GREAT BRITAIN'S DAVIS CUP TRIUMPH (2015) and THE PEOPLE'S WIMBLEDON - MEMORIES AND MEMORABILIA FROM THE LAWN TENNIS CHAMPIONSHIPS (2021).