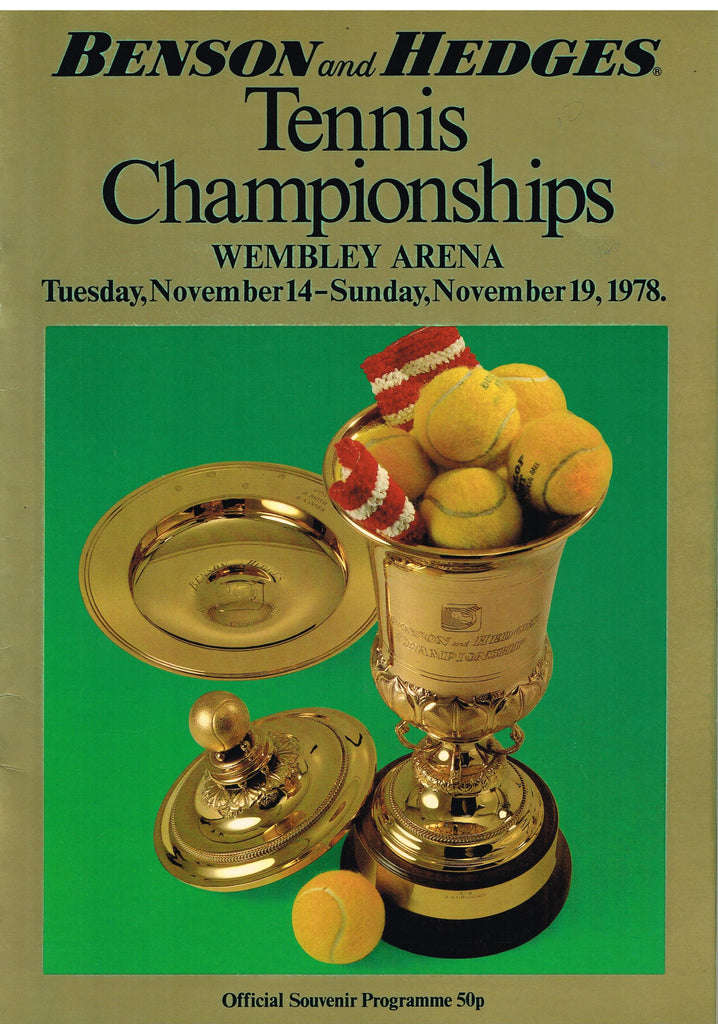 Set of 14 Benson & Hedges Tournament Programmes
An attractive set of programmes covering all the years from 1976 to1990 with the exception of 1983,. During this period the tournament was one of the world's premier indoor events and was won by the likes of BJORN BORG, JOHN McENROE, IVAN LENDL & JIMMY CONNORS.
Each programme has interesting feature articles and in the 1978 edition (pictured) they are by RON ATKIN, ROY COPE-LEWIS, MARK COX, and GERALD WILLAMS.