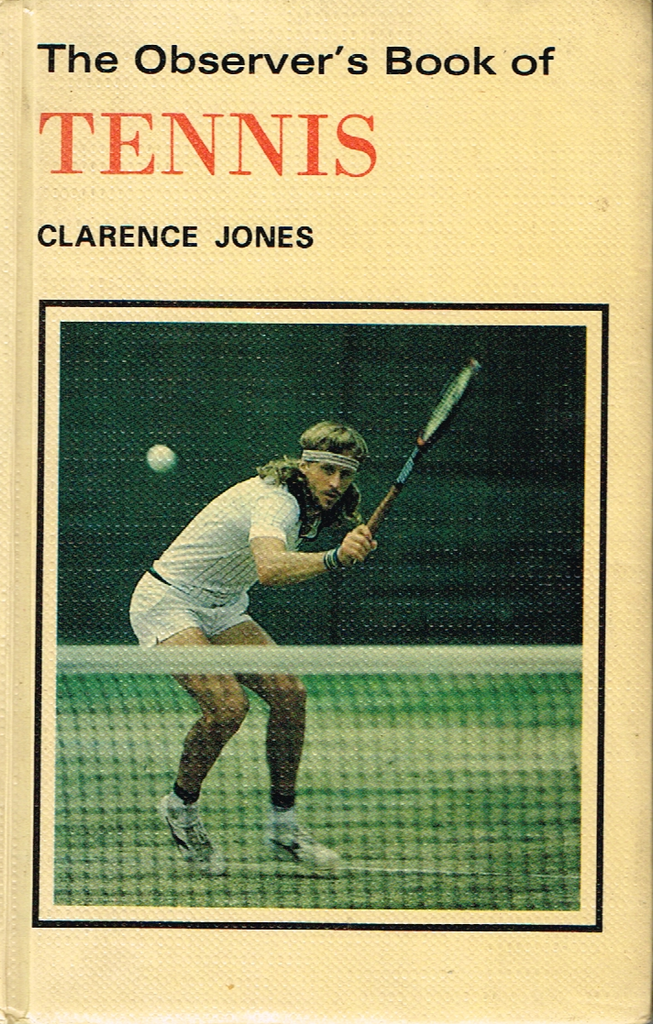 The Observer's Book of TENNIS
A SMALL hardback tennis classic from 1981:
"The Observer's Book of Tennis by Clarence Jones is a charming and informative guide to the world of tennis. This classic book is the perfect companion for any tennis enthusiast, offering readers a wealth of information on the history of the sport, its greatest players, and the rules and regulations that govern it.
With its engaging writing and beautiful illustrations, The Observer's Book of Tennis provides readers with a unique perspective on the game, exploring everything from the evolution of tennis equipment to the different types of court surfaces. Jones also provides valuable insights into the techniques and tactics used by some of the game's greatest players, as well as tips for improving your own game.
Whether you're a casual fan of tennis or a dedicated player, The Observer's Book of Tennis is a must-read book that will enhance your understanding and appreciation of the sport."
(Frederick Warne Ltd,, 190 pages, hardback)