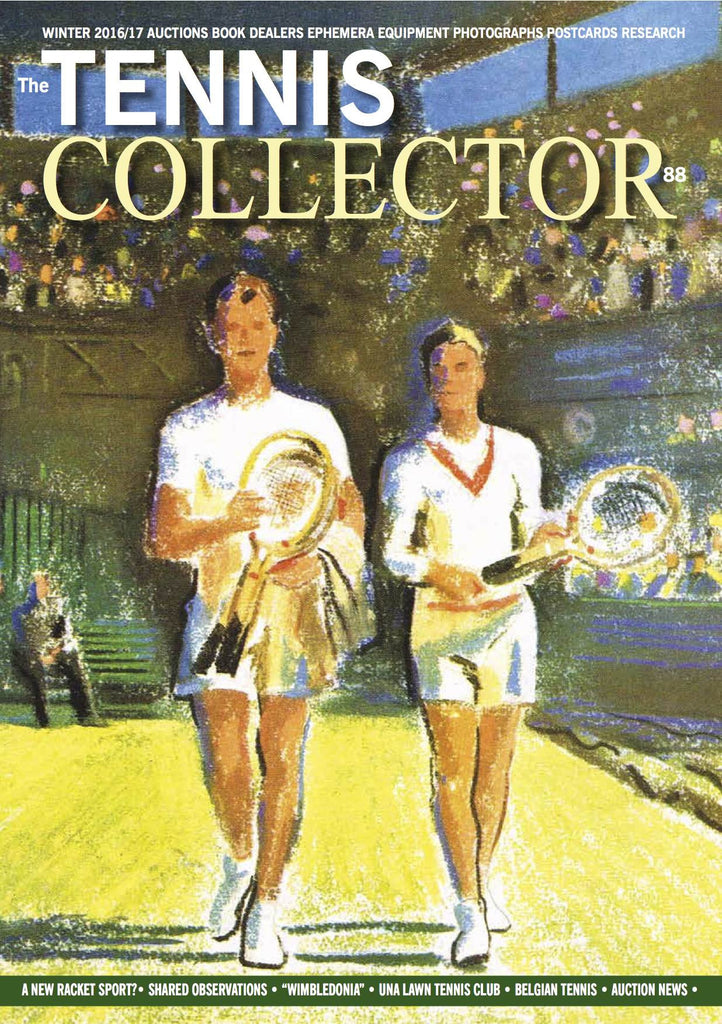 Tennis Collector Magazine Issue 88
The issue 88 of The Tennis Collector was published on 4 January 2017. Normally only available to members of the TENNIS COLLECTORS' SOCIETY the new issue has features on Wimbledon tennis collectables, early Lawn Tennis in Belgium, Tai Chi Softball and Una Lawn Tennis Club, plus illustrated reports of tennis-related items sold at recent UK sports auctions. 
For further information about the Tennis Collectors' Society please contact Bob Everitt on 01902 354531.