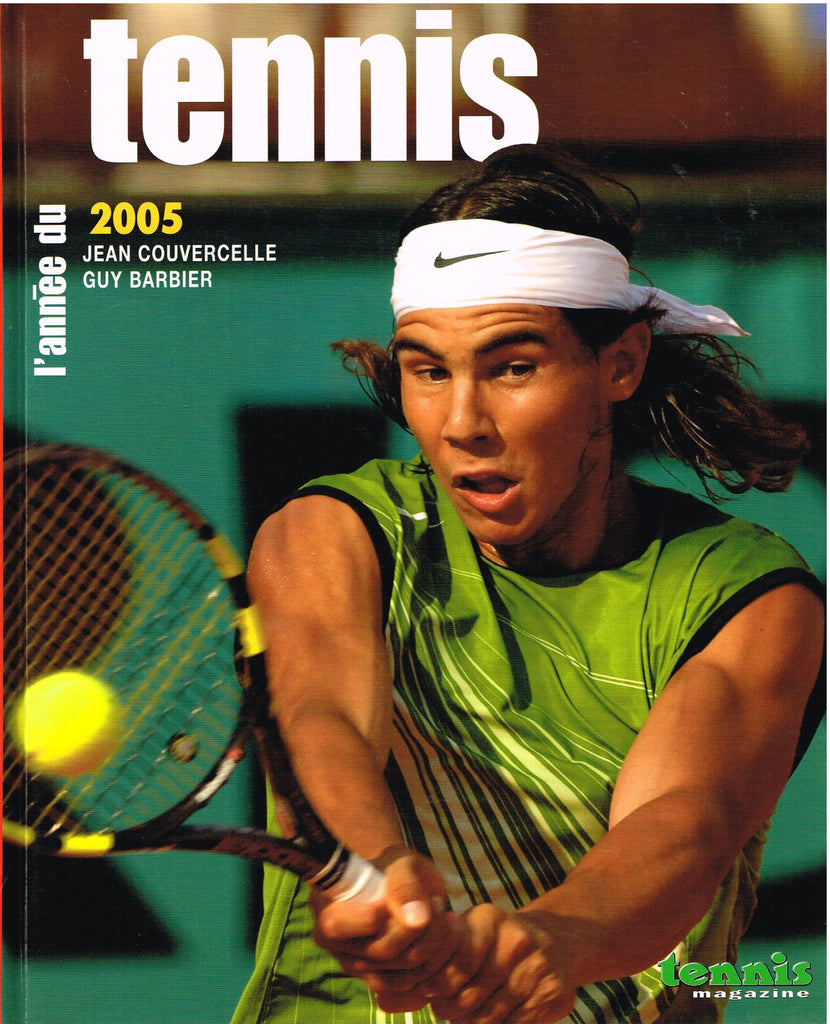 2005 L'Annee du Tennis
CONDITION  Brand new
SIZE  230 x 280 x 25 mm approx.
POSTAL WEIGHT  1.3 kilograms
The L'ANNEE DU TENNIS series commenced in 1979. These are the only tennis annuals to cover the complete tennis year: Australian Open, Roland Garros, Wimbledon, US Open, Davis Cup, Fed Cup and the season-ending ATP and WTA tour events.  The photographs are bursting with colour and energy, and Jean Couvercelle's French language text captures each year brilliantly.
L'ANNEE DU TENNIS 2005 by Jean Couvercelle and Guy Barbier (Tennis Magazine, Paris, 2005, 191 pages, hard covers, large format)