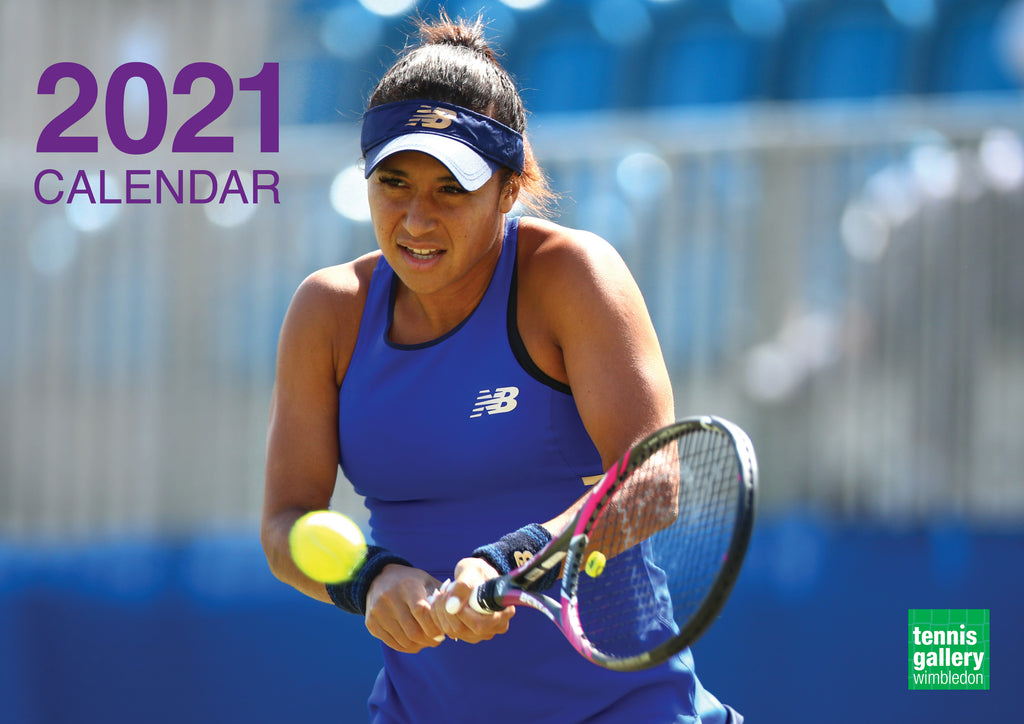 Tennis Gallery Wimbledon Calendar 2021
"My new Tennis Gallery wall calendar has just arrived, and it is fantastic. The player photographs are great, and every day will be a sunny tennis day in 2021. Thank you so much!"
The 2021 TENNIS GALLERY WIMBLEDON WALL CALENDAR with colour action photographs and large daily boxes for appointments is IN STOCK NOW.. Featured players include HEATHER WATSON, NAOMI OSAKA, DAN EVANS, JODIE ANN BURRAGE and HARRIET DART.