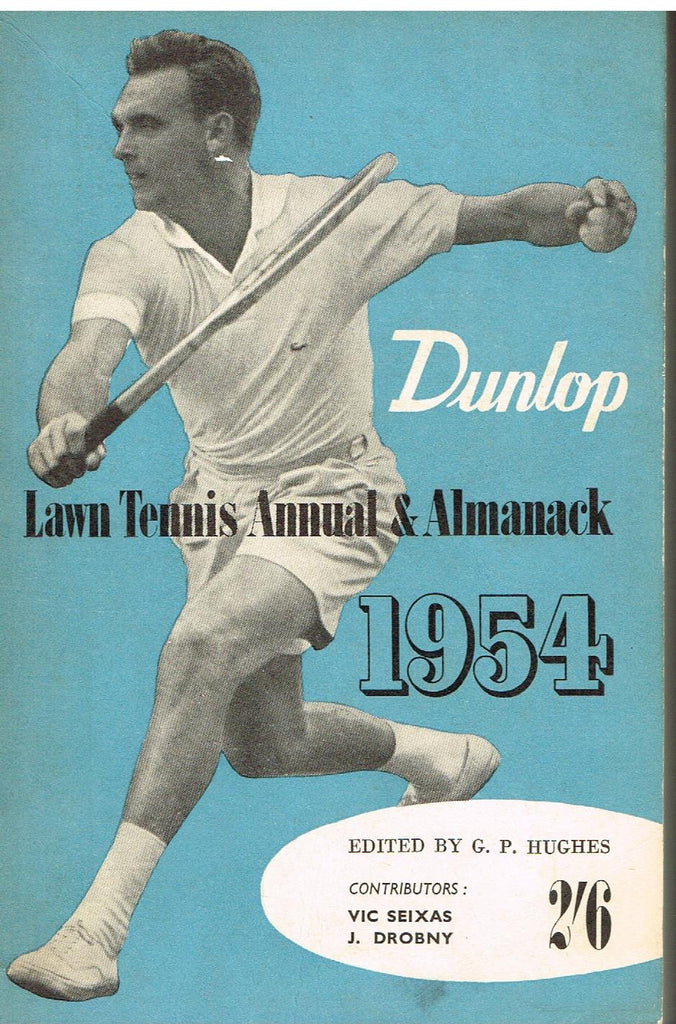 Dunlop Lawn Tennis Annual & Almanack 1954
CONDITION  Previously-owned / Very good
SIZE  130 x 185 x 18 mm approx.
POSTAL WEIGHT  0.4 kilograms
This is the 1954 edition of the Dunlop series which ran from 1939 to 1958 (NB Almanacks were not produced in the years 1940 to 1945). The book contains player and tournament information along with articles by G.P. Hughes (editor), Jaroslav Drobny and Vic Seixas.
THE DUNLOP LAWN TENNIS ALMANACK, 1954 edited by G.P. Hughes (Dunlop Sports Co. Ltd, UK, 1954, 336 pages, soft covers)