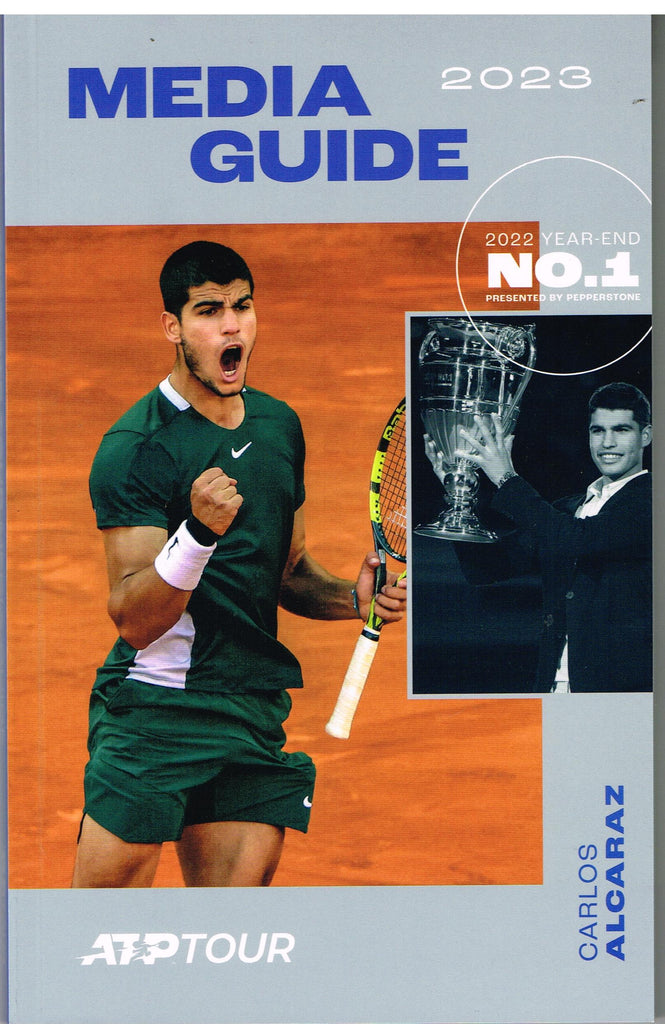 2023 ATP Tour Media Guide
It's here! The all-new 2023 ATP TOUR MEDIA GUIDE has illustrated PLAYER BIOGRAPHIES (singles & doubles), TOURNAMENT CONTACT DETAILS, and a comprehensive HISTORY & RECORDS section. THe indispensible guide to men's tennis - ORDER NOW to have it on the coffee-table for the start of the 2023 AUSTRALIAN OPEN.
Please note that, for the third year running, the WTA is NOT producing a guide to top-level women's tennis.