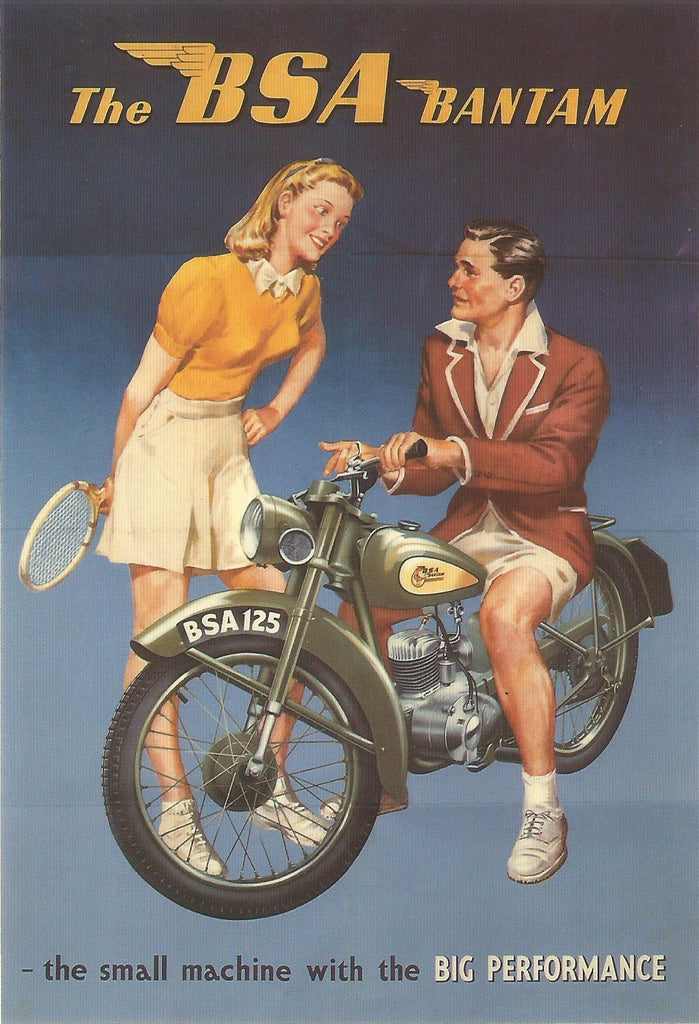 POSTCARD BSA Bantam Motorcycles (Order Code TGPC05)
A classic 1950s BSA Bantam advertising image, re-published in the 1990s as an attractive postcard by Mayfair Cards of London. Standard postcard size 6" x 4, in excellent condition.
This is just one image from our big collection of tennis-themed postcards. If you are postcard collector please let us know your areas of interest and we will send you a tailored list of cards we currently have in stock.