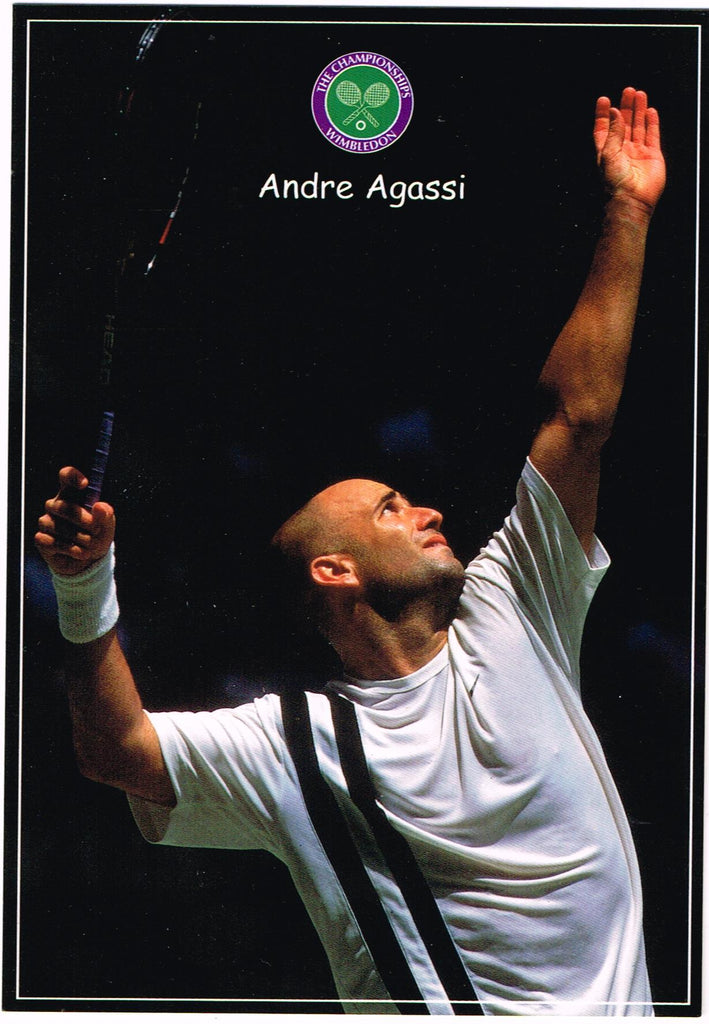 POSTCARD Andre Agassi (Order Code ST2919)
Standard size postcard (6" x 4") with photograph by Getty Images. Published by Sporting Titles of London for the Wimbledon Lawn Tennis Museum.
Status as at April 2021: more than 10 copies in stock
Collectable tennis postcard of the eight time Grand Slam champion serving at Wimbledon, where he won his first slam in 1992 after a five set thriller with Goran Ivanisevic. He made another final appearance in 1999, losing in straight sets to old foe Pete Sampras.