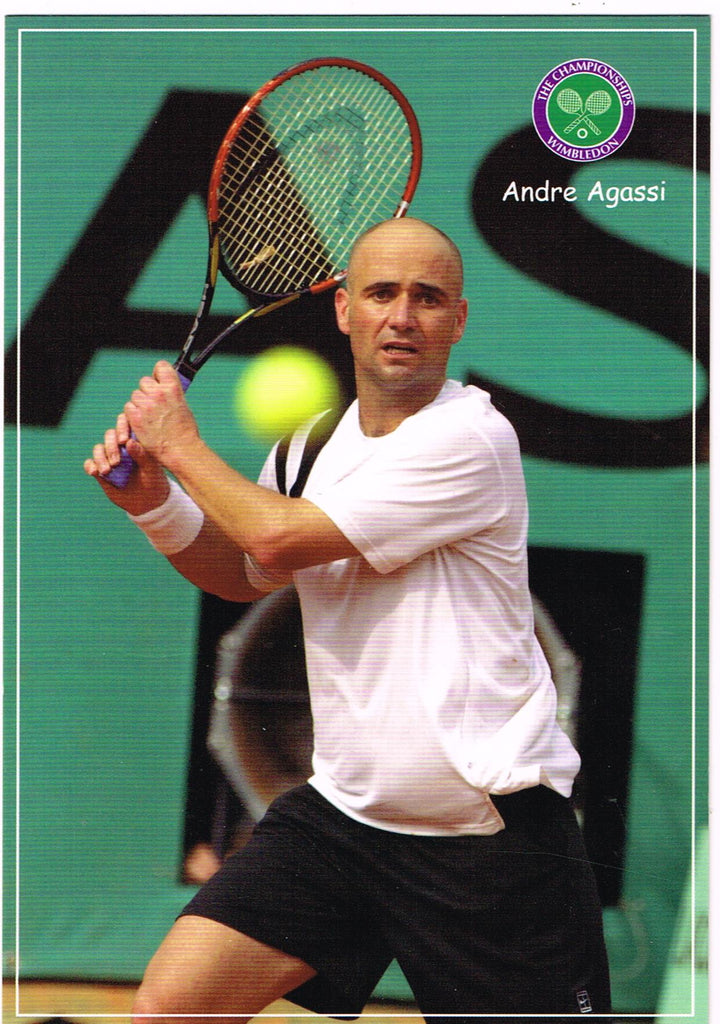 POSTCARD Andre Agassi (Order Code ST2995)
Standard size postcard (6" x 4") with photograph by Michael Cole. Published by Sporting Titles of London for the Wimbledon Lawn Tennis Museum.
Status as at April 2021: more than 10 copies in stock
Collectable tennis postcard of the eight time Grand Slam champion, who won his first slam at Wimbledon in 1992, defeating Goran Ivanisevic in five sets. He made another final appearance in 1999, losing in straight sets to old foe Pete Sampras.