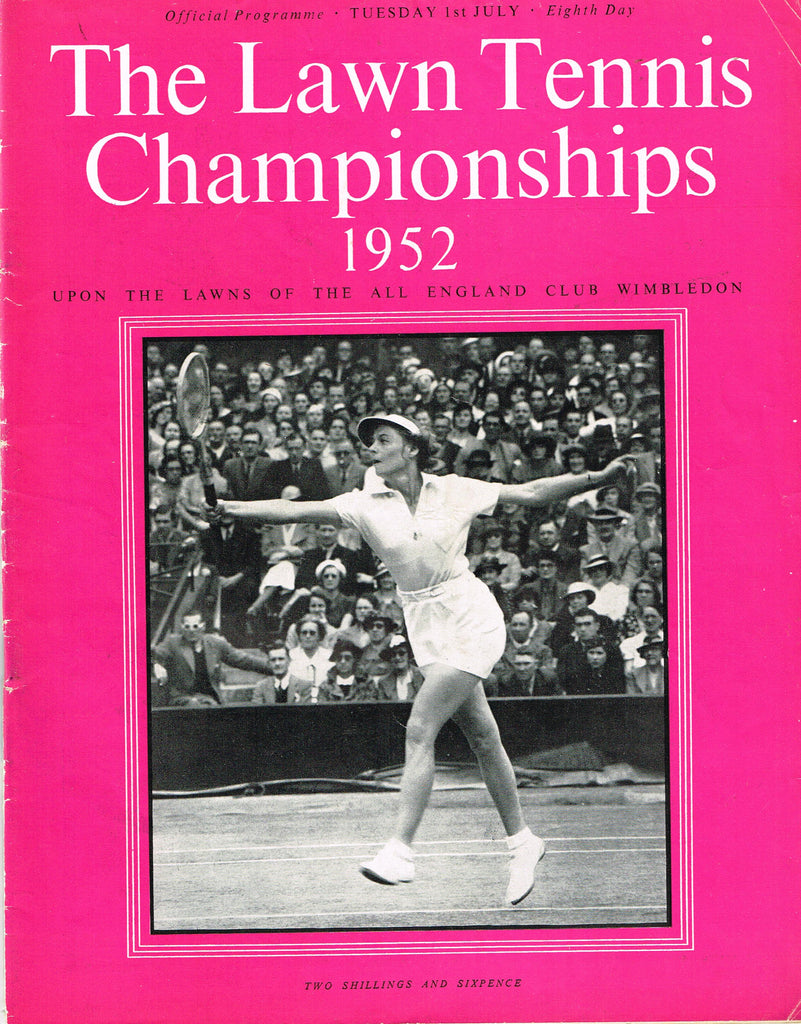 1952 Wimbledon Championships Daily Programme
Wimbledon is unique amongst the 4 Grand Slam tournaments in producing a completely different official programme for each day of the Championships. We have various editions of the 1952 Wimbledon Daily Programme in stock in good to excellent condition.
The programme shown is for Tuesday 1st July, the eighth day of The Championships. There is a photograph of Alice Marble of the USA on the front cover, and the programme is in excellent condition.