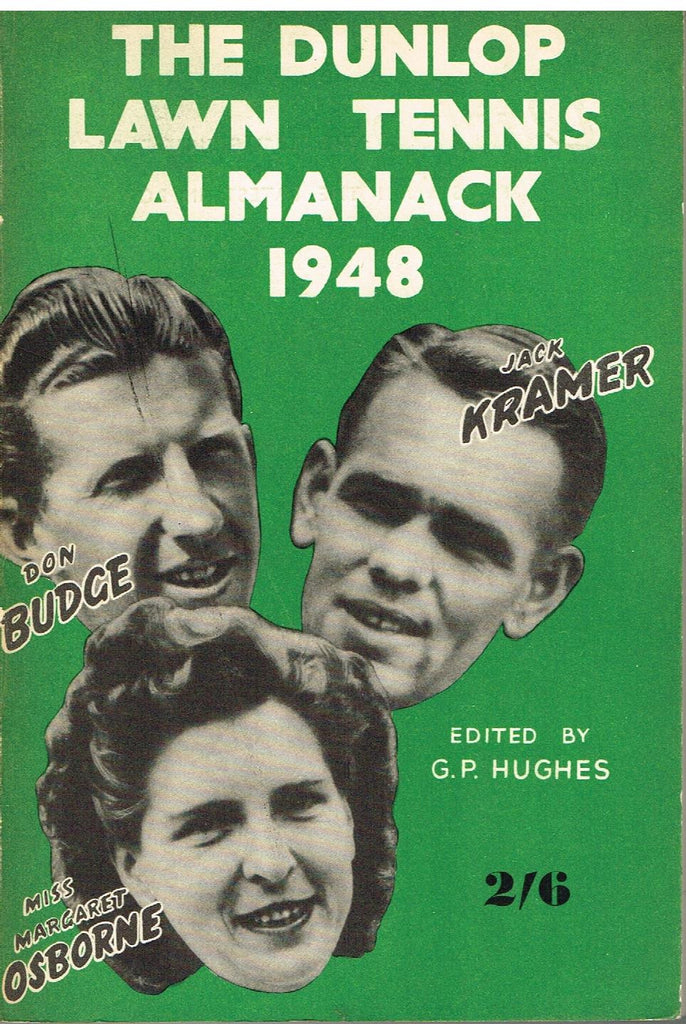 1948 Dunlop Lawn Tennis Almanack
CONDITION  Previously-owned / Excellent
SIZE  130 x 185 x 18 mm approx.
POSTAL WEIGHT  0.3 kilograms
QUANTITY IN STOCK  1
This is the 1948 edition of the Dunlop series which ran from 1939 to 1958 (NB Almanacks were not produced in the years 1940 to 1945). The book contains player and tournament information along with articles by G.P. Hughes (editor), Donald Budge, Jack Kramer, John Olliff and Margaret Osborne. This excellent copy contains the original Dunlop bookmark attached by internal string to the binding for ease of reference.
THE DUNLOP LAWN TENNIS ALMANACK, 1948 edited by G.P. Hughes (Dunlop Sports Co. Ltd, UK, 1948, 260 pages, soft covers)