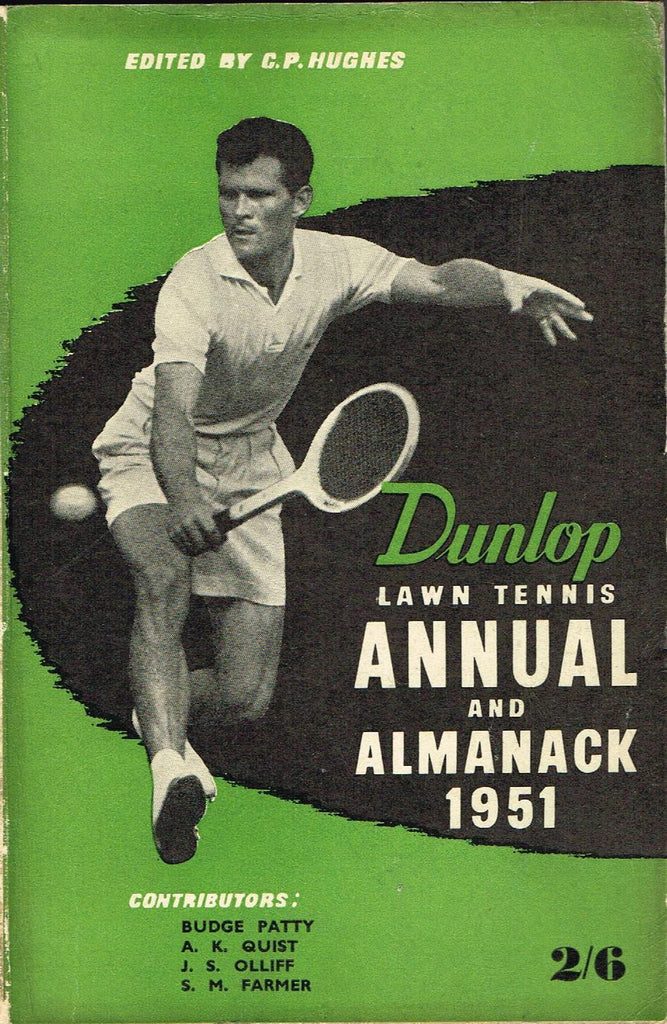 Dunlop Lawn Tennis Annual and Almanack 1951
CONDITION  Previously-owned / Very good. The covers are slightly rubbed and worn, and the spine dulled, but the contents are clean and fresh and there are no loose pages.
SIZE  120 x 185 x 12 mm approx.
POSTAL WEIGHT  0.4 kilograms
QUANTITY IN STOCK  1
From 1939 to 1958 the Dunlop Sports company of London produced the world's leading guide to the tennis year, with information about players and tournaments. This is the 1951 edition, intact and in very good condition for its age. Contributors include John Olliff and Adrian Quist, and Budge Patty appears on the front cover.
DUNLOP LAWN TENNIS ANNUAL AND ALMANACK 1951 edited by G.P. Hughes (Dunlop Sports Company Limited, UK, 1951, 345 pages, soft covers)