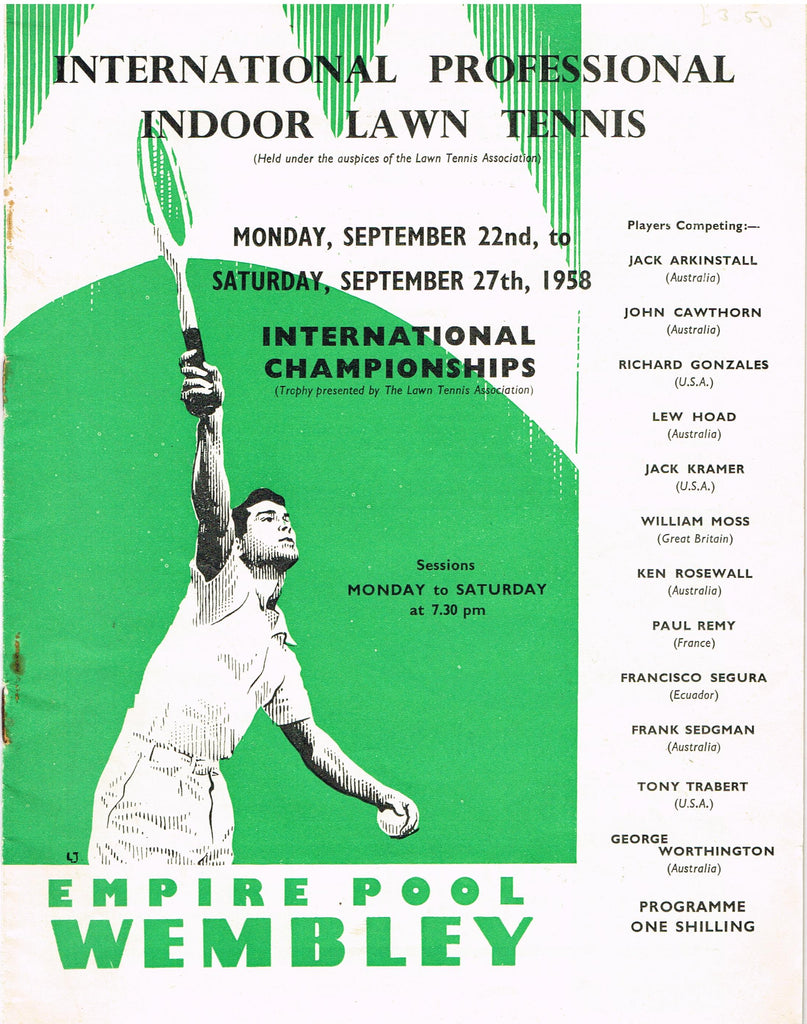 1958 Wembley Pro Tennis Programme
The 12 page programme for the International Professional Championships played at the Empire Pool, Wembley from 22nd to 27th September 1958. The players included Pancho Gonzales, Jack Kramer, Lew Hoad and Ken Rosewall.
One copy only, in good condition with scores neatly annotated in blue ink.