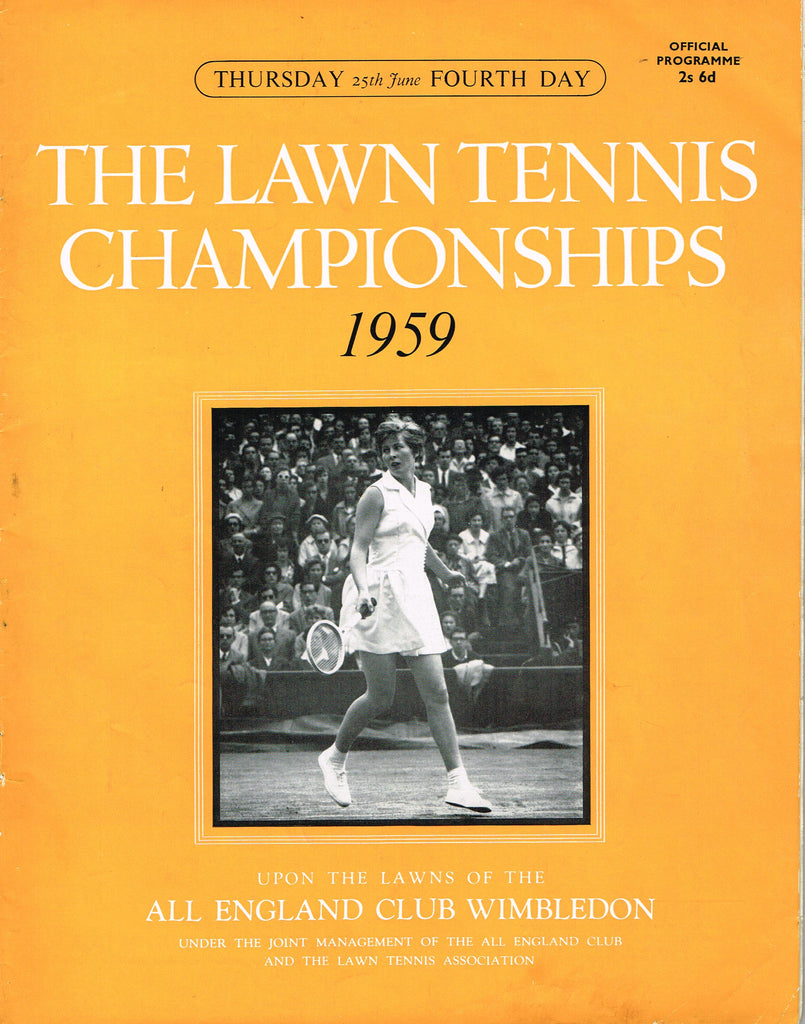 1959 Wimbledon Championships Daily Programme
The Official Daily Programme for the 1959 Wimbledon Championships. The edition shown is for the fourth day, Thursday 25th June, and features a photograph of Great Britain's Christine Truman on the front cover.
We have various daily programmes from the 1959 Championships in stock, in good to excellent condition.