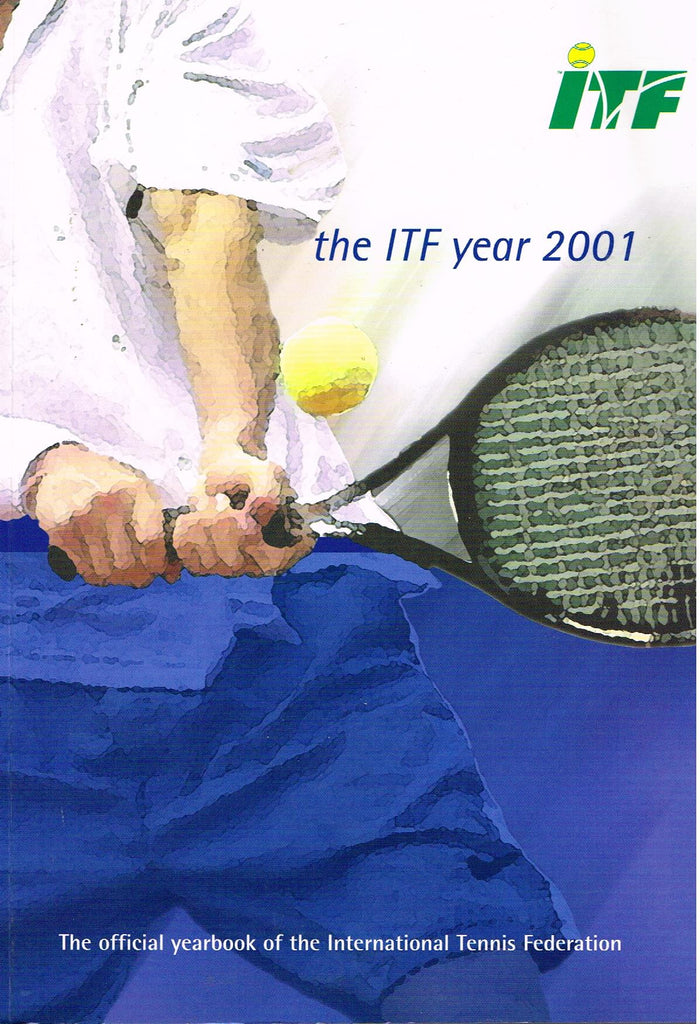 The ITF Year 2001
CONDITION  Brand new
SIZE  165 x 225 mm approx.
POSTAL WEIGHT  0.7 kg
The first (and now hard to find) edition of the ITF's official yearbook, published in early 2002. "The ITF Year" series continued where JOHN BARRETT's "World Of Tennis" series left off, the final book in that series being "World of Tennis 2001" which was published early in 2001.
John Barrett's books looked forward in their titles, whereas the ITF's look back. However, both provide the same excellent summary of the tennis year just ended.
THE ITF YEAR 2001 edited by Joanne Sirman (ITF, UK, 2002, 328 pages, soft covers)