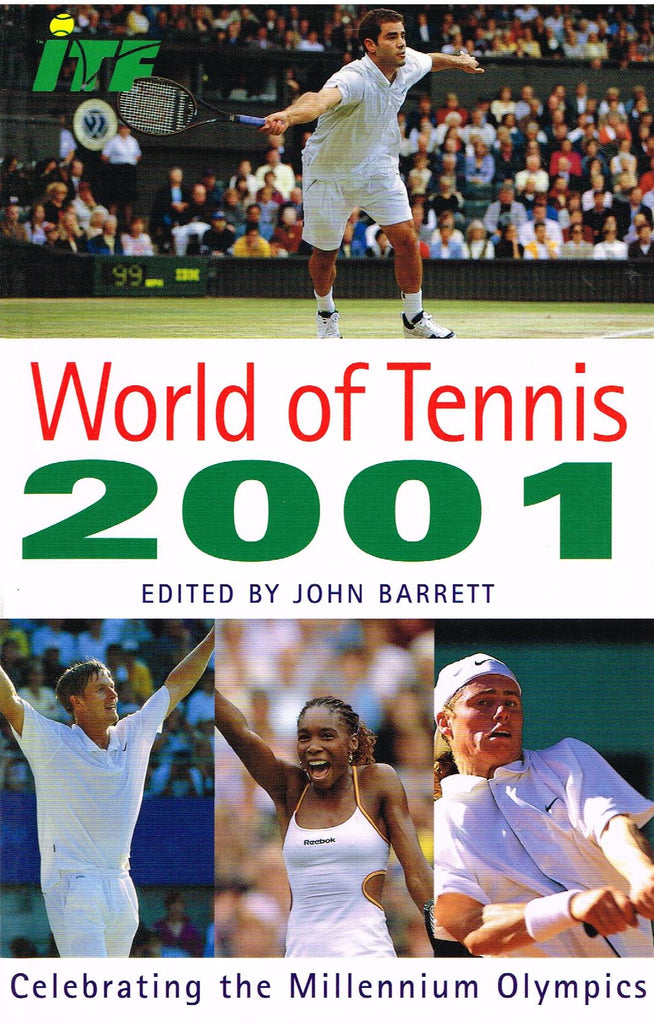 World of Tennis 2001
CONDITION  As New
SIZE  140 x 215 x30 mm approx.
POSTAL WEIGHT  0.9 kg
The thirty-third and last edition of JOHN BARRETT's marvellous tennis yearbook. This volume looks back at tennis in 2000, including the tennis event at the Sydney Olympic Games.
The book was compiled by JOANNE SIRMAN of the ITF, and the excellent player biographies are by CHRISTINE FORREST.
WORLD OF TENNIS 2001 edited by John Barrett (Collins Willow, UK, 2001, 544 pages, soft covers)