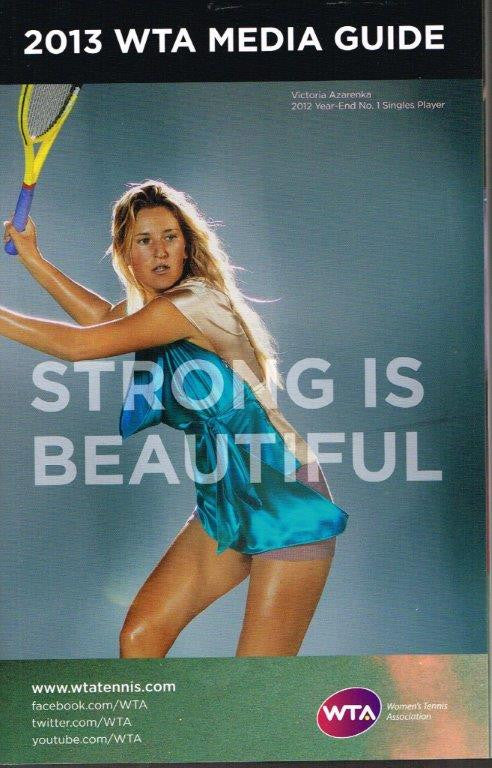 2013 WTA Tour Media Guide
CONDITION Brand new

SIZE 135 x 210 mm

POSTAL WEIGHT 0.7 kilograms

The 512-page guide to all the players and tournaments on the 2013 ATP and WTA Tours. It is really two books for the price of one, with comprehensive coverage of professional tennis worldwide.

IMPORTANT NOTE This is the collectable 2013 edition which was published in January 2013. The new fully-updated 2016 ATP / WTA TOUR MEDIA GUIDE is now available in the WHAT'S NEW section of this site.