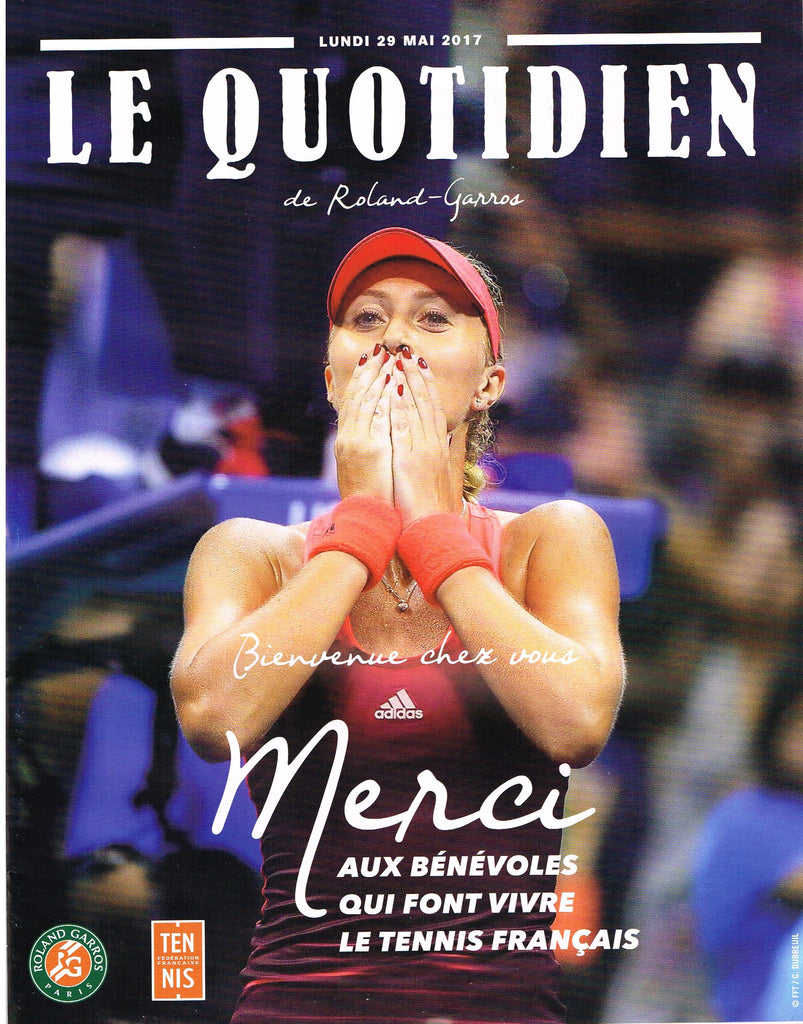 2017 French Open Programme
THIS AMAZING PACKAGE includes LE QUOTIDIEN, the 44-page FRENCH OPEN PROGRAMME for Monday 29 May 2017, the 148-page 2017 ROLAND GARROS MAGAZINE plus a third mystery item! Both the programme and magazine have English-language translations of the original French text.
These great new publications are in stock now for immediate despatch.