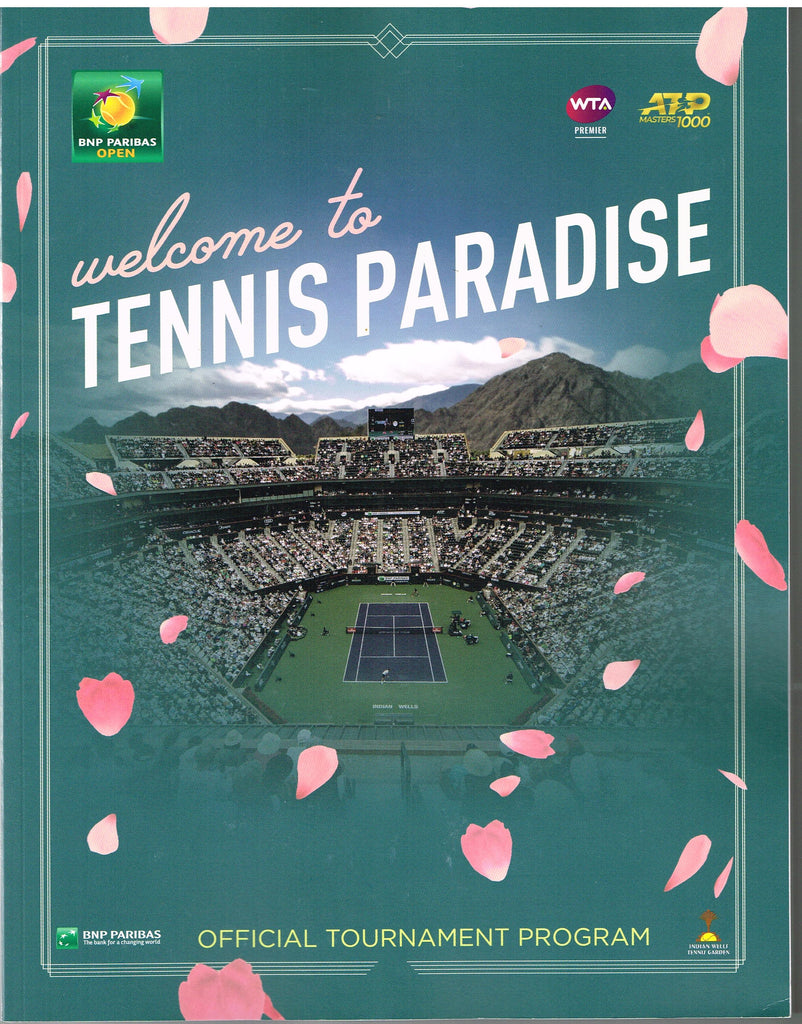 2019 BNP Paribas Open Indian Wells
INDIAN WELLS 2019 PROGRAM IN STOCK NOW!
The 2019 BNP PARIBAS OPEN official programme is in stock now..
The new-look 2019 program has grown from 144 to 160 pages, and each copy is accompanied by a large format Daily Drawsheet supplement.
Please order now as after fulfilling advance orders we have fewer than 10 copies left.