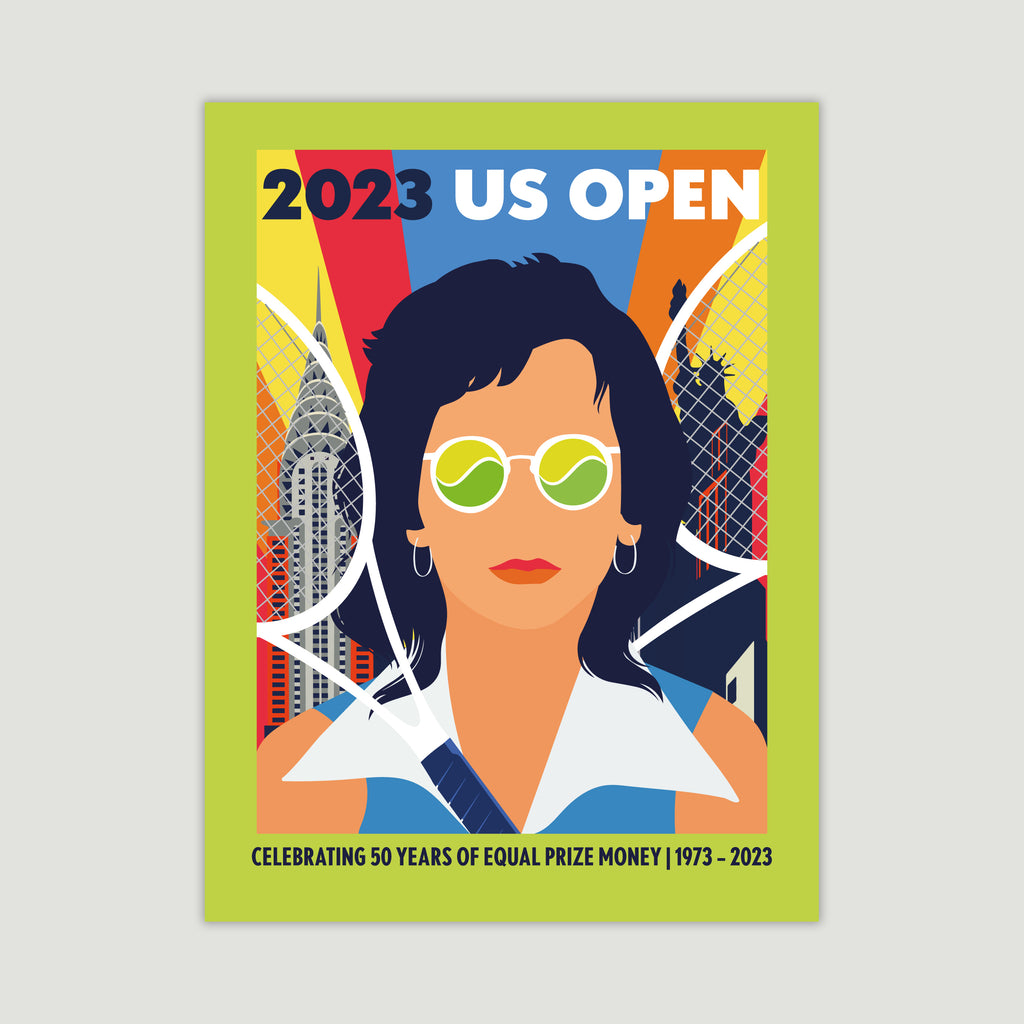 2023 US Open Official Poster
It is impossible to resist the bright and stunning official poster of the 2023 US OPEN featuring the legendary BILLIE JEAN KING.  Ten copies are in stock now and all import taxes and charges have been paid.
76 centimetres high, 61centimetres wide, on heavy art paper. The posters came to us from the US in stout, 5 centimetre tubes and we will send them to our customers in these to avoid unnecessary handling.