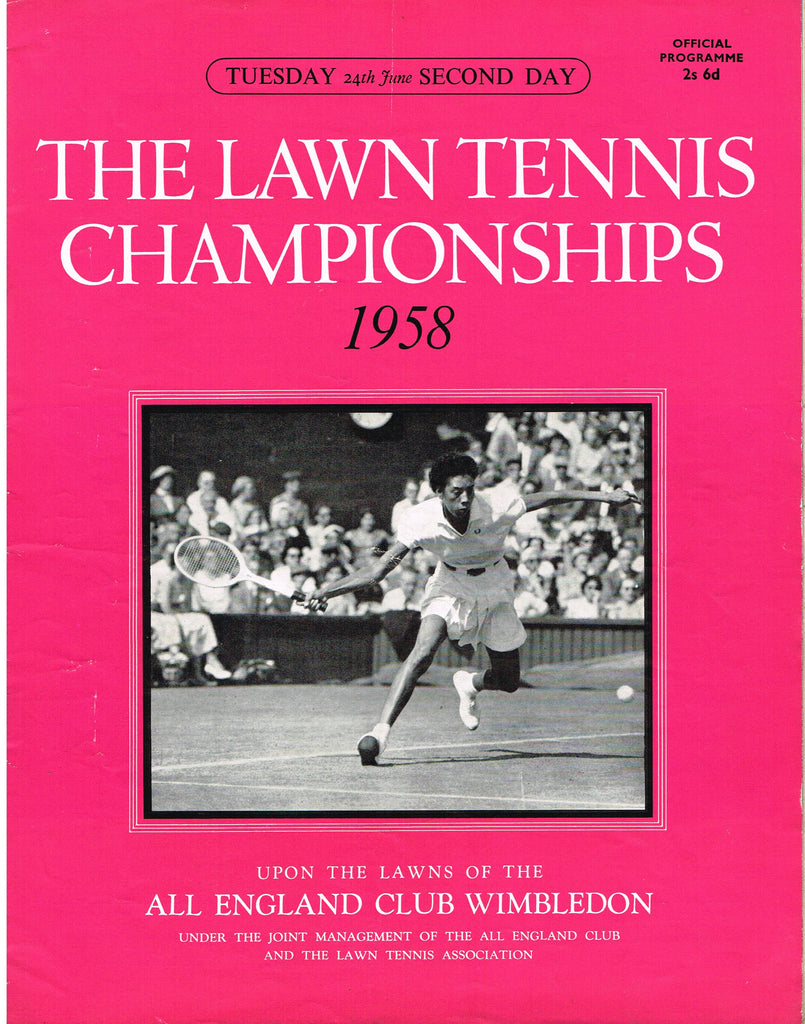 1958 Wimbledon Championships Daily Programme
A truly rare item!
The Wimbledon Official Programme for Tuesday 24th June 1958 with the legendary ALTHEA GIBSON, Wimbledon's first black singles champion, pictured on the front cover. Althea won Wimbledon for the first time in 1957 and successfully defended her title in 1958 before turning professional.
Condition excellent, with scores entered in manuscript by the original owner as was a common custom in those days. Price includes UK next day Special Delivery.