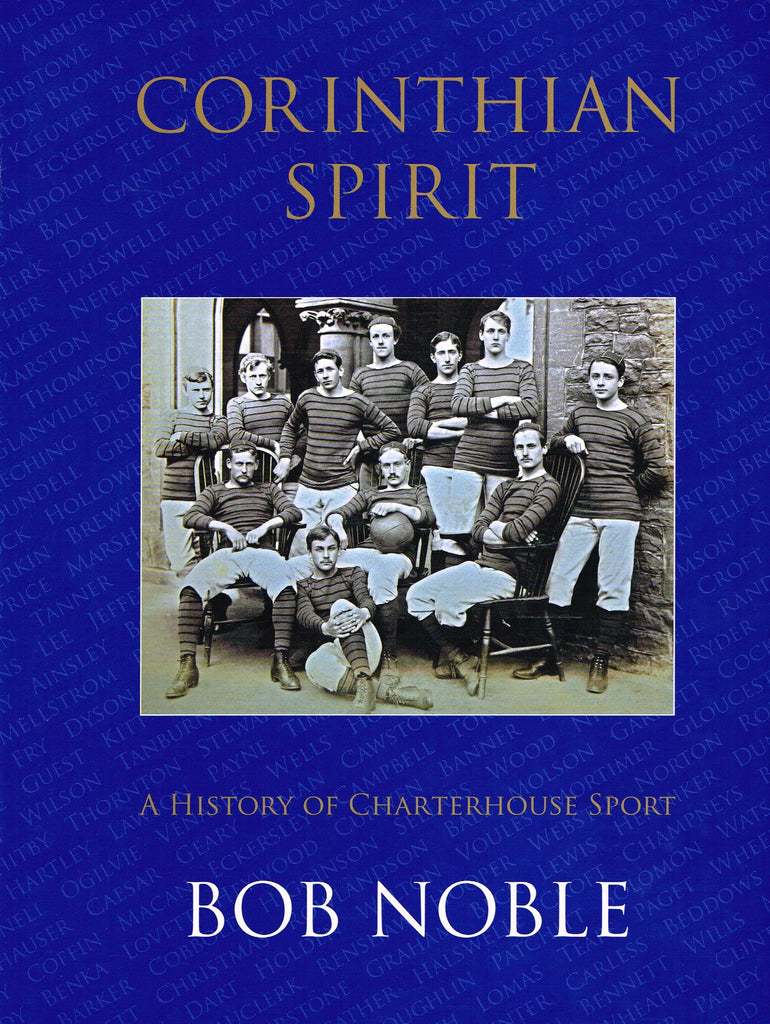 CORINTHIAN SPIRIT: A History of Charterhouse Sport
CONDITION  Brand New
SIZE  250 x 300 mm
POSTAL WEIGHT  2.4 kilograms
Published in 2010, this superb illustrated volume tells the story of sport at Charterhouse School. When the school relocated from central London to Godalming in 1872, a golden era dawned which saw the school provide cricketers and footballers for England, and tennis players for Great Britain's Davis Cup tennis team. The book has a very rare photograph of an hour-glass shaped lawn tennis court, circa 1875, with the distinctive buildings of Charterhouse School clearly visible in the background. The court has a wooden, cross-hatched net which was strong enough "to withstand youthful exuberance". This is believed to be one of the earliest ever photographs featuring lawn tennis.
Other sports included are fives, hockey, golf, rugby and athletics.The school has played a major role in shaping the sporting world as we know it today, and this book will be of great interest to sports historians.
The excellent text is by Bob Noble, and he has SIGNED the book on the title page.