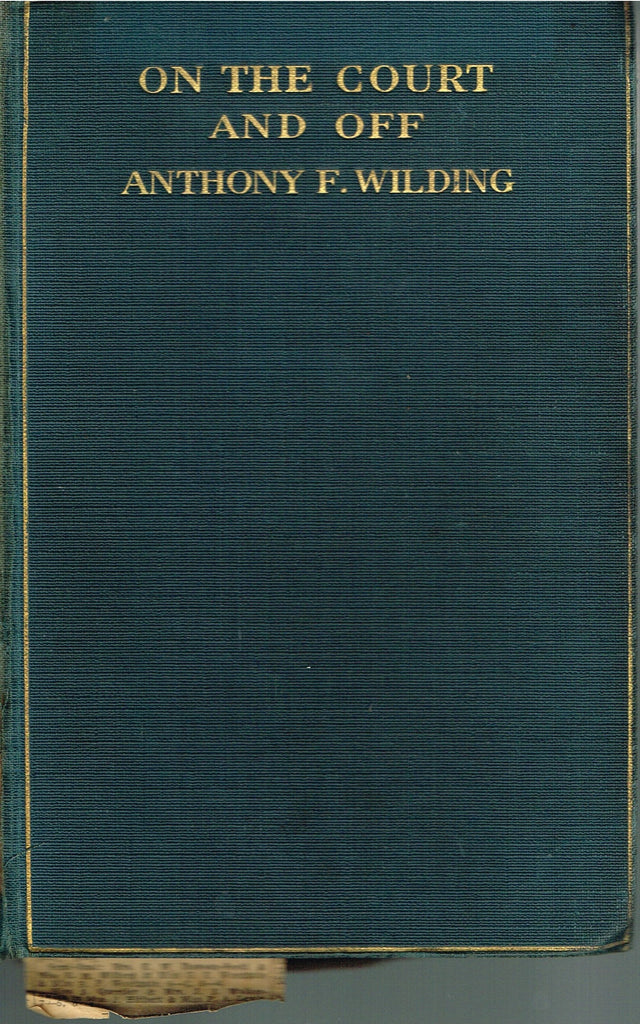 On the Court and Off by Anthony F. Wilding, 1912
"On The Court and Off" is a hardback book authored by Anthony F. Wilding. Spanning 273 pages, this book measures approximately 8" x 5.5". It is the First Edition, published in April 1912 by Methuen & Co in London.
Considered a classic in the realm of tennis literature, this book offers valuable coaching advice from Anthony Wilding, a New Zealand player who achieved victory at Wimbledon from 1910 to 1913 before tragically losing his life in World War I. In addition to coaching tips, the book delves into extensive biographical details and presents Wilding's analysis of his fellow players.
Enhancing the reading experience are 58 black and white photographs, captured between 1907 and 1909, that are included within the pages.
Contains period newspaper clippings, apparently used as bookmarks.