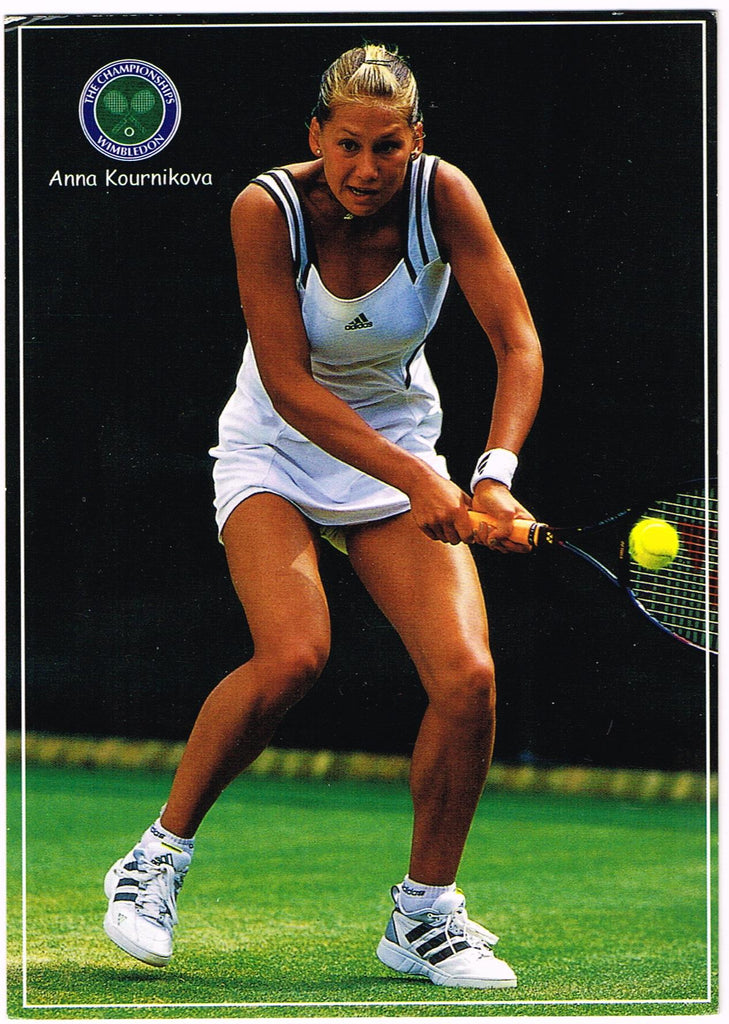 POSTCARD Anna Kournikova (Order Code ST2490)
Standard size postcard (6" x 4") with photograph by Michael Cole. Published by Sporting Titles of London for the Wimbledon Lawn Tennis Museum.
Status as at April 2021: more than 10 copies in stock
Collectable tennis postcard of the Russian competing at Wimbledon. She won two doubles titles with Martina Hingis at the 1999 and 2002 Australian Open. She was also world number one in doubles from November 1999 to January 2000. She was unable to win a Wimbledon title at any level, making one final appearance in the mixed doubles in 1999 and one semi final in the singles two years previously. Her appearance and celebrity status made her one of the most recognizable faces in the game at the time.