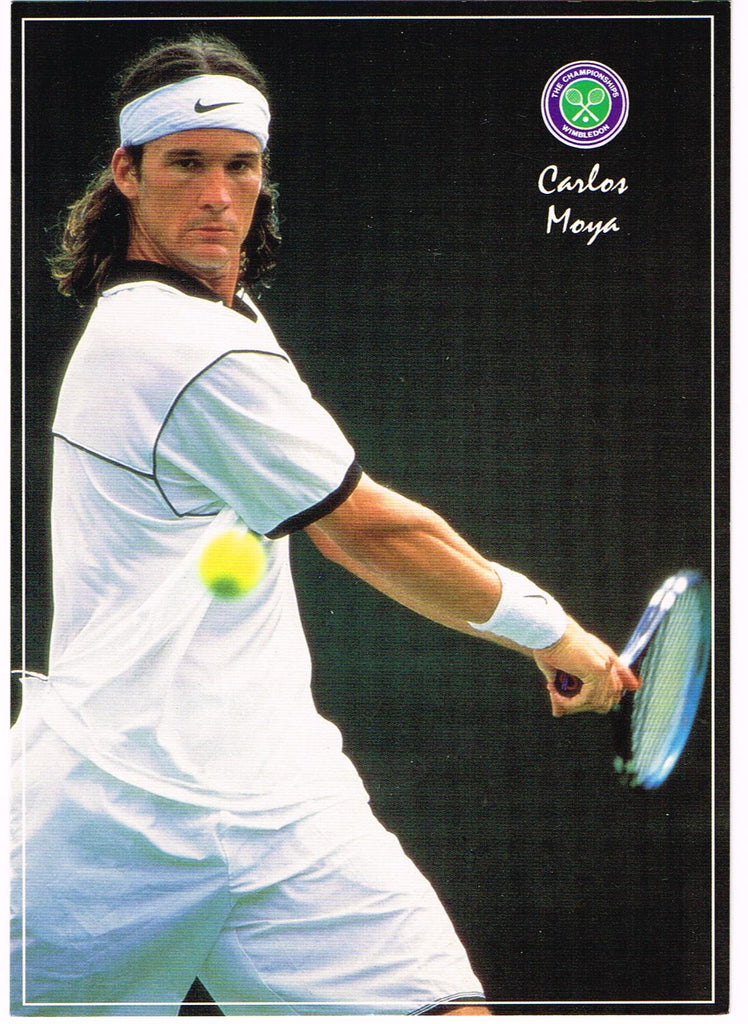 POSTCARD Carlos Moya (Order Code CF04)
Standard size postcard (6" x 4") with photograph by Allsport (UK) Ltd. Published by Sporting Titles of London for the Wimbledon Lawn Tennis Museum.
Status as at April 2021: more than 10 copies in stock
Collectable tennis postcard of the Spanish former world number one competing at Wimbledon. He won the 1998 French Open and made another Grand Slam final appearance at the 1997 Australian Open. His best Wimbledon result came in 2004 when he made the fourth round. He has been one of Rafael Nadal's coaches since 2016.