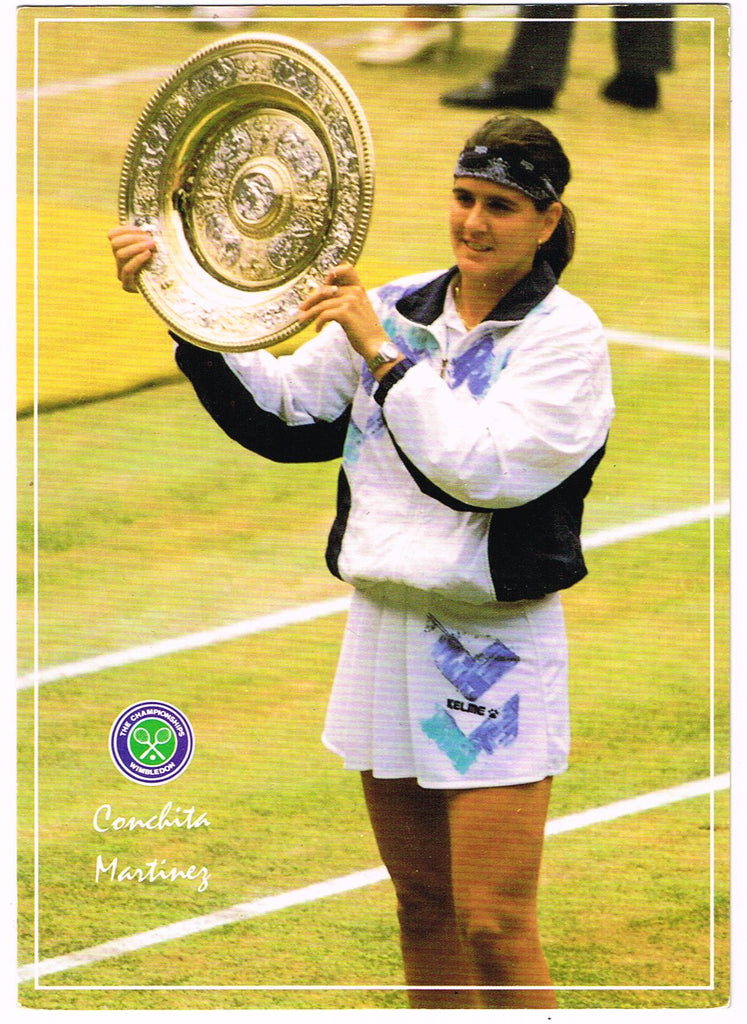 POSTCARD Conchita Martinez (Order Code CF02)
Standard size postcard (6" x 4") with photograph by Bob Salanson. Published by Sporting Titles of London for the Wimbledon Lawn Tennis Museum.
Status as at April 2021: more than 10 copies in stock
Collectable tennis postcard of the first Spaniard to win the Wimbledon women singles title after she defeated Martina Navratilova in the 1994 final. She also became world number two in 1995 and made two more Grand Slam final appearances, losing both.