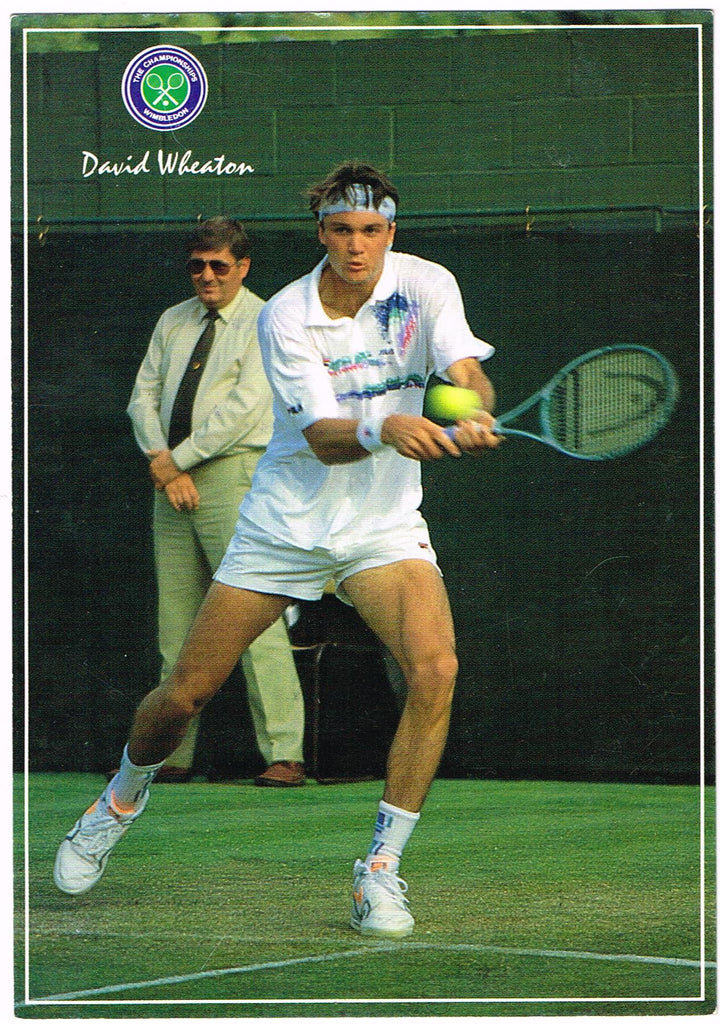 POSTCARD David Wheaton (Order Code CF06)
Standard size postcard (6" x 4") with photograph by Peter Robertson. Published by Clifford Frost for the Wimbledon Lawn Tennis Museum.
Status as at April 2021: more than 10 copies in stock
Collectable tennis postcard of the American competing at the Wimbledon Championships, with his best finish coming in 1991 when he beat the likes of Ivan Lendl and Andre Agassi to make the semi finals, where he lost to Boris Becker.