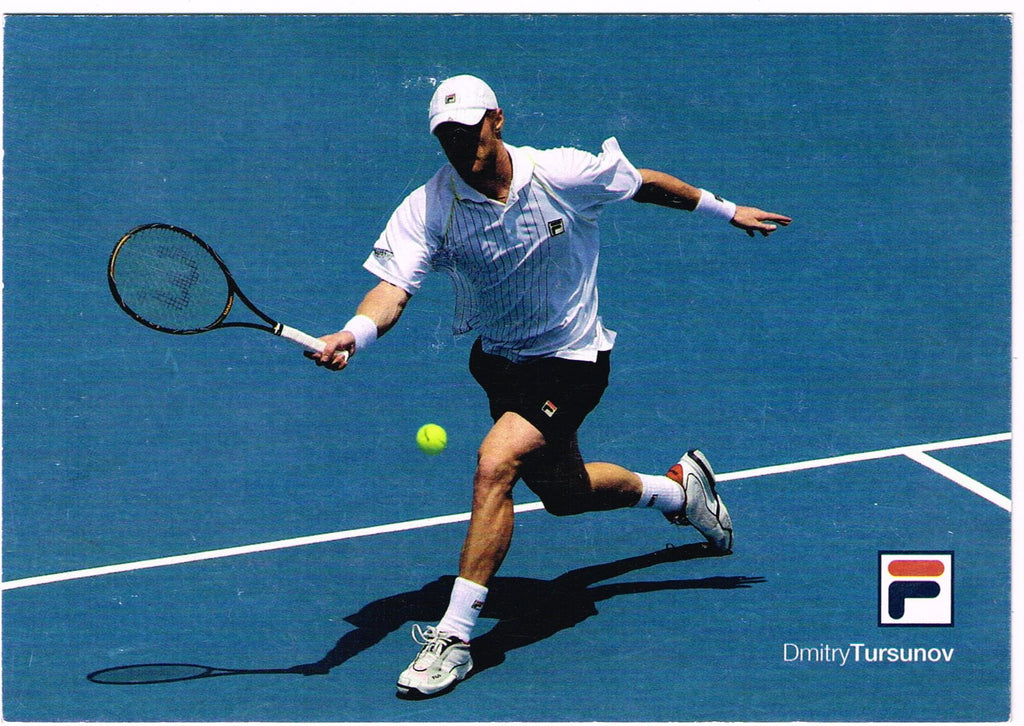 POSTCARD Dmitry Tursunov (Order Code TGPC10)
Standard size postcard (6" x 4") with photograph by Allsport (UK) Ltd. Published by Sporting Titles of London for Tennis Gallery Wimbledon.
Status as at April 2021: more than 10 copies in stock
Collectable tennis postcard of the Russian who made two consecutive forth round appearances at Wimbledon in the mid 2000s, defeating crowd favorite Tim Henman along the way in 2005.