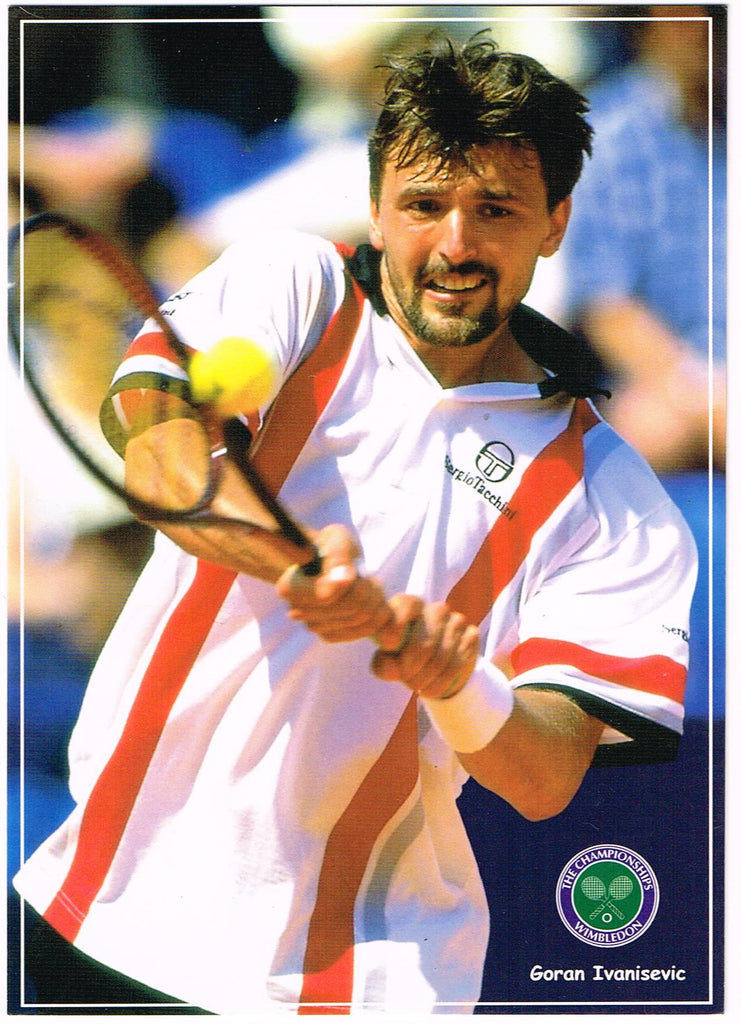 POSTCARD Goran Ivanisevic (Order Code CF10)
Standard size postcard (6" x 4") with photograph by Michael Cole. Published by Sporting Titles of London for the Wimbledon Lawn Tennis Museum.
Status as at April 2021: Collectable & rare
Collectable tennis postcard of the Croatian attempting to hit a backhand. He remains the only male wildcard to win the Wimbledon Championships, defeating Pat Rafter in a five set thriller in 2001 ranked 125 in the world. He had already made three finals in the 1990s, losing once to Andre Agassi and twice to Pete Sampras.