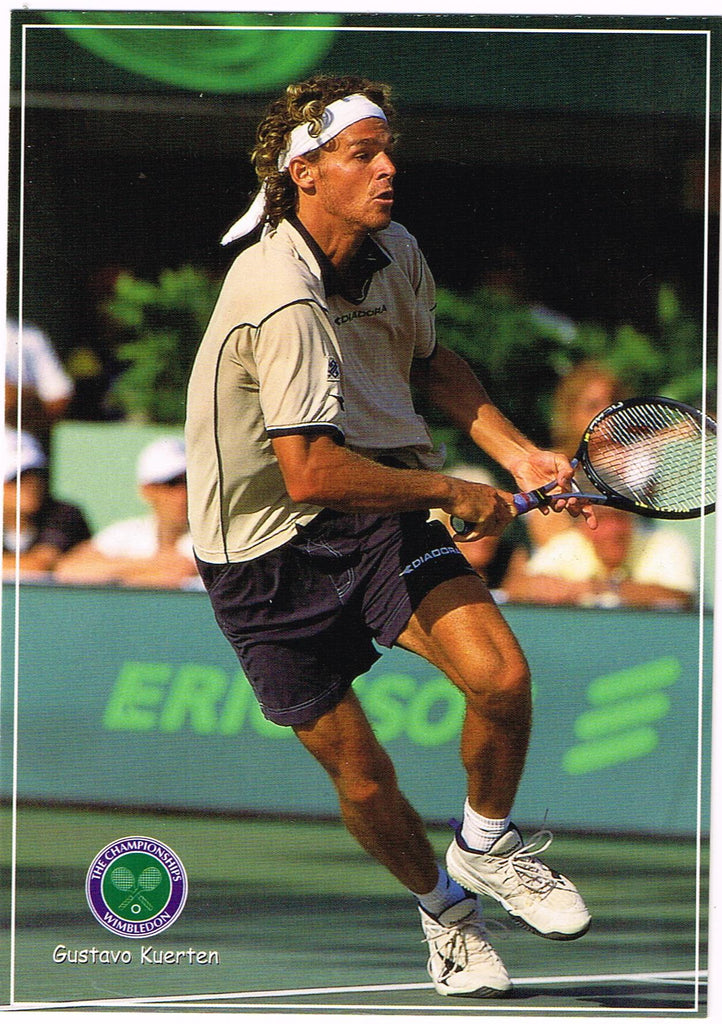 POSTCARD Gustavo Kuerten (Order Code ST2612)
Standard size postcard (6" x 4") with photograph by Michael Cole. Published by Sporting Titles of London for the Wimbledon Lawn Tennis Museum.
Status as at April 2021: Collectable & rare
Collectable tennis postcard of the first South American in the history of the ATP tour to finish the year as World No. 1, when he achieved the feat in 2000. He also won three French Open titles in 1997, 2000 and 2001 but could not get past the quarter final stage at Wimbledon.