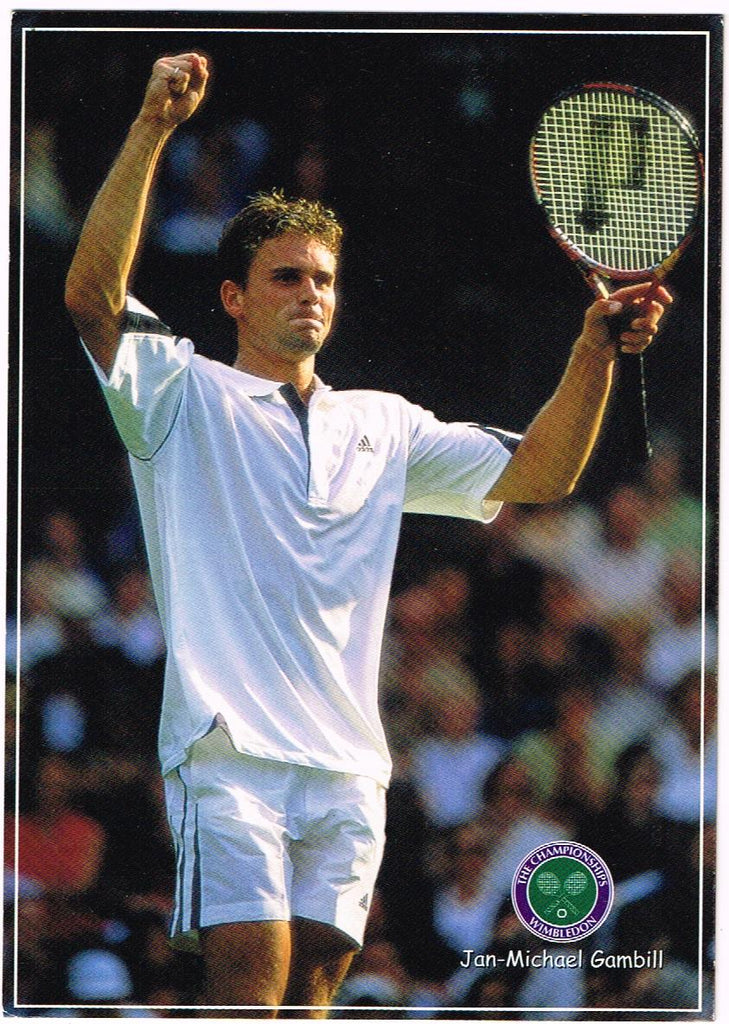 POSTCARD Jan-Michael Gambill (Order Code ST2711)
Standard size postcard (6" x 4") with photograph by Allsport (UK) Ltd. Published by Sporting Titles of London for the Wimbledon Lawn Tennis Museum.
Status as at April 2021: more than 10 copies in stock.
Collectable tennis postcard of the American who reached his highest single ranking of 14 in June 2001. His best Grand Slam effort was at Wimbledon in 2000 where he beat number seven seed Lleyton Hewitt before succumbing to eventual champion Pete Sampras in a four set quarter final.