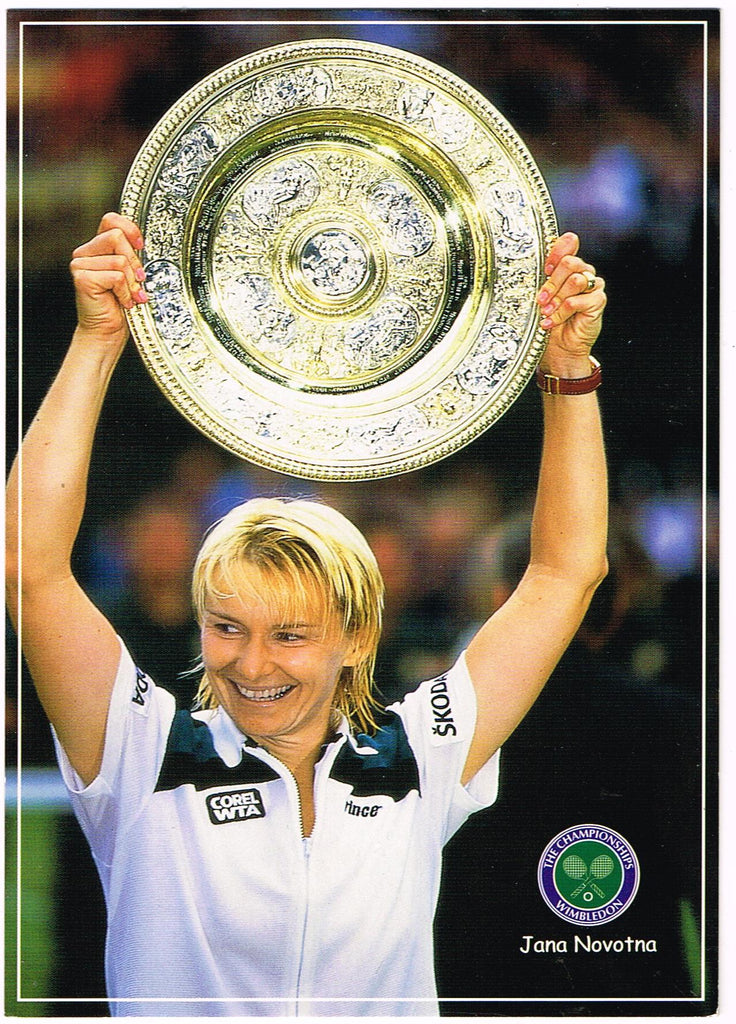 POSTCARD Jana Novotna (Order Code ST2438)
Standard size postcard (6" x 4") with photograph by Michael Cole. Published by Sporting Titles of London for the Wimbledon Lawn Tennis Museum.
Status as at April 2021: more than 10 copies in stock
Collectable tennis postcard of the Czech former tennis player seen here winning the singles title at Wimbledon in 1998 at the third attempt, after previously losing two finals. She was known for her serve and volley game and great doubles success, winning 16 Grand Slam doubles titles and completing the Career Grand Slam twice. Her victory in 1998 was made all the more heartwarming after her emotional reaction to losing the 1993 final to Steffi Graf.