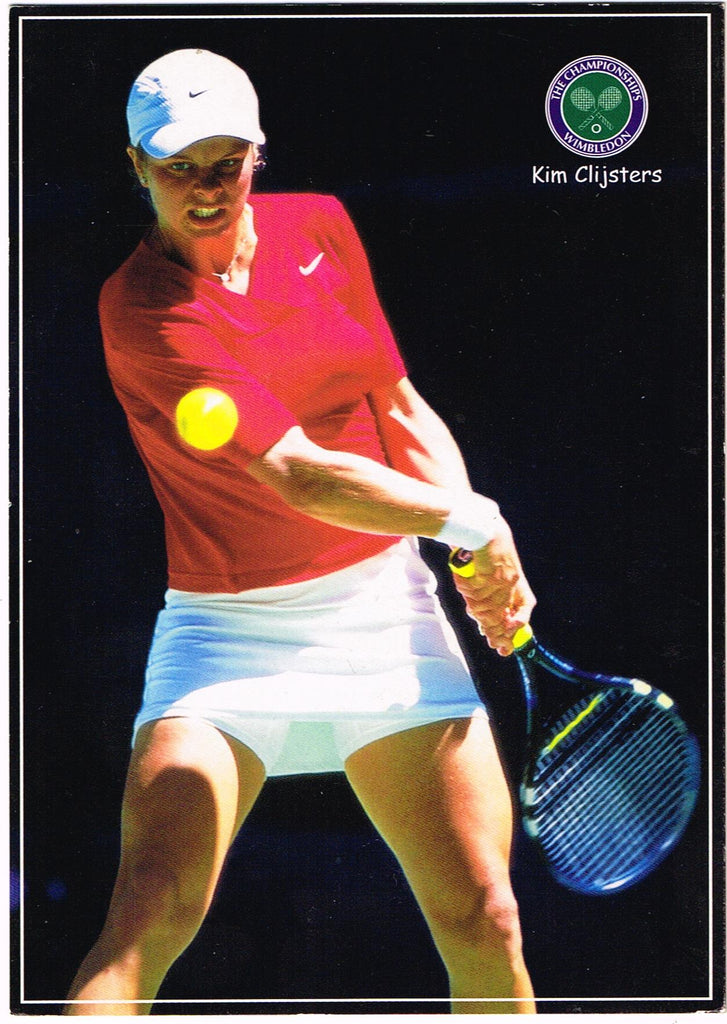 POSTCARD Kim Clijsters (Order Code ST2681)
Standard size postcard (6" x 4") with photograph by Allsport (UK) Ltd. Published by Sporting Titles of London for the Wimbledon Lawn Tennis Museum.
Status as at April 2021: more than 10 copies in stock
Collectable tennis postcard of the former Belgian tennis player who won four Grand Slam titles. She won the 2005 US Open before retiring, however she made a return to the sport and won a further three majors - two more at Flushing Meadows and one at the Australian Open. Her best finish at Wimbledon came in 2003 and 2006 with two semi final defeats.