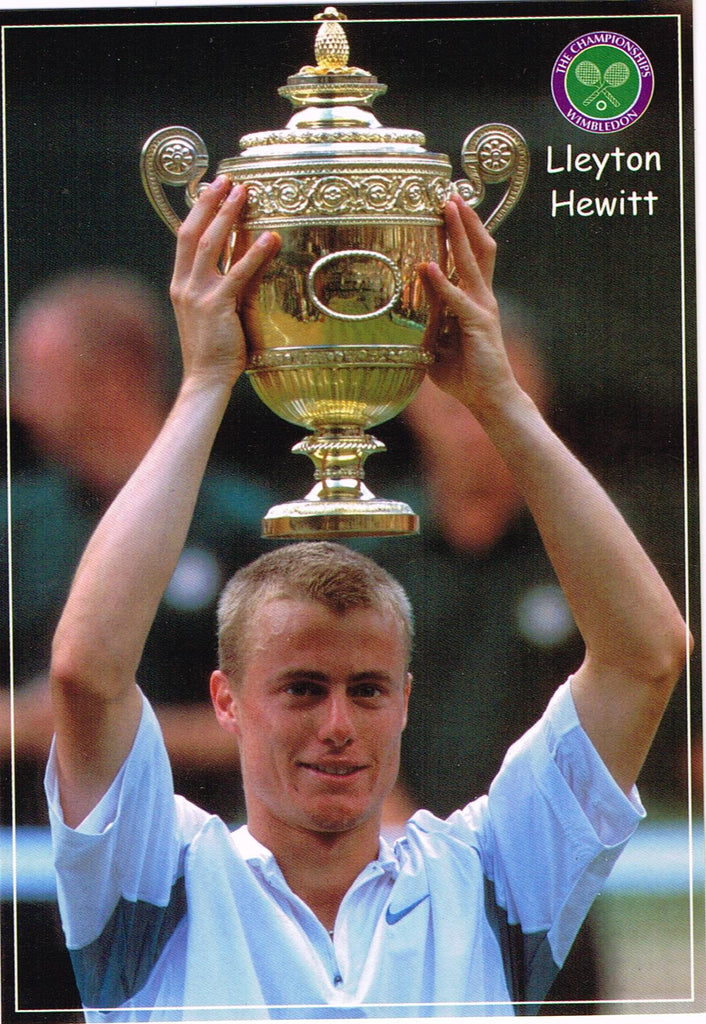 POSTCARD Lleyton Hewitt (Order Code ST2957)
Standard size postcard (6" x 4") with photograph by Michael Cole. Published by Sporting Titles of London for the Wimbledon Lawn Tennis Museum.
Status as at April 2021: more than 10 copies in stock
Collectable tennis postcard of the Australian former world number one who is seen here holding aloft the Wimbledon trophy at the 2002 Championships after defeating David Nalbandian in straight sets. This would be the last of his two Grand Slam titles, having already won the 2001 US Open.