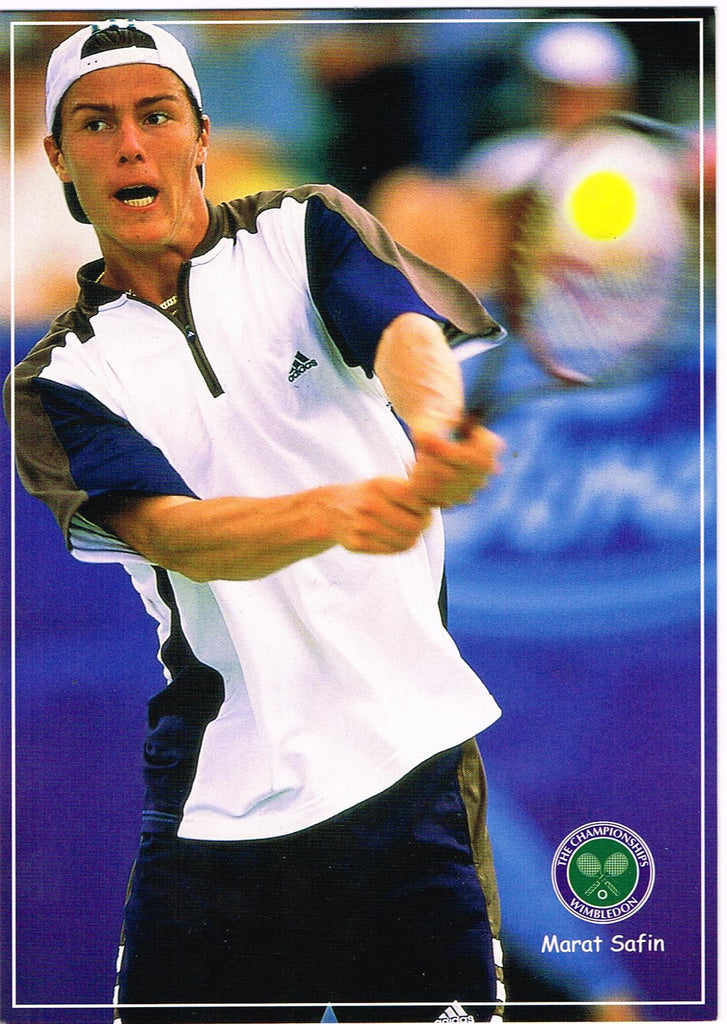 POSTCARD Marat Safin (Order Code ST2476)
Standard size postcard (6" x 4") with photograph by Allsport (UK) Ltd. Published by Sporting Titles of London for the Wimbledon Lawn Tennis Museum.
Status as at April 2021: more than 10 copies in stock. 
Collectable tennis postcard of the Russian former player who won two Grand Slam titles at the 2000 US Open and the 2005 Australian Open. He also attained the world number one ranking at the age of just 20. Despite his dislike of grass courts, he was the first Russian man to reach the semi finals at Wimbledon, where he lost to Roger Federer.