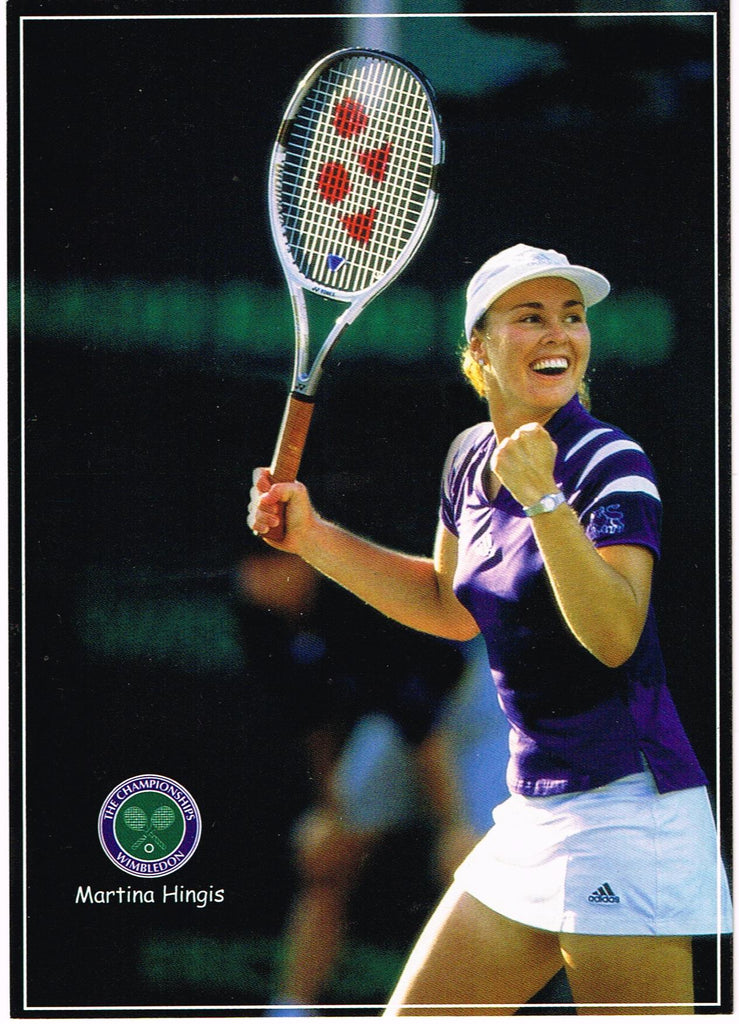 POSTCARD Martina Hingis (Order Code ST2728)
Standard size postcard (6" x 4") with photograph by Allsport (UK) Ltd. Published by Sporting Titles of London for the Wimbledon Lawn Tennis Museum.
Status as at April 2021: more than 10 copies in stock. 
Collectable tennis postcard of the five time Grand Slam singles champion from Switzerland, who became the youngest ever world number one and Grand Slam winner at 16 years and 3 months. She has achieved even greater success in doubles, winning thirteen Grand Slam women doubles titles including a calendar year doubles slam in 1998, and seven Grand Slam mixed doubles titles.