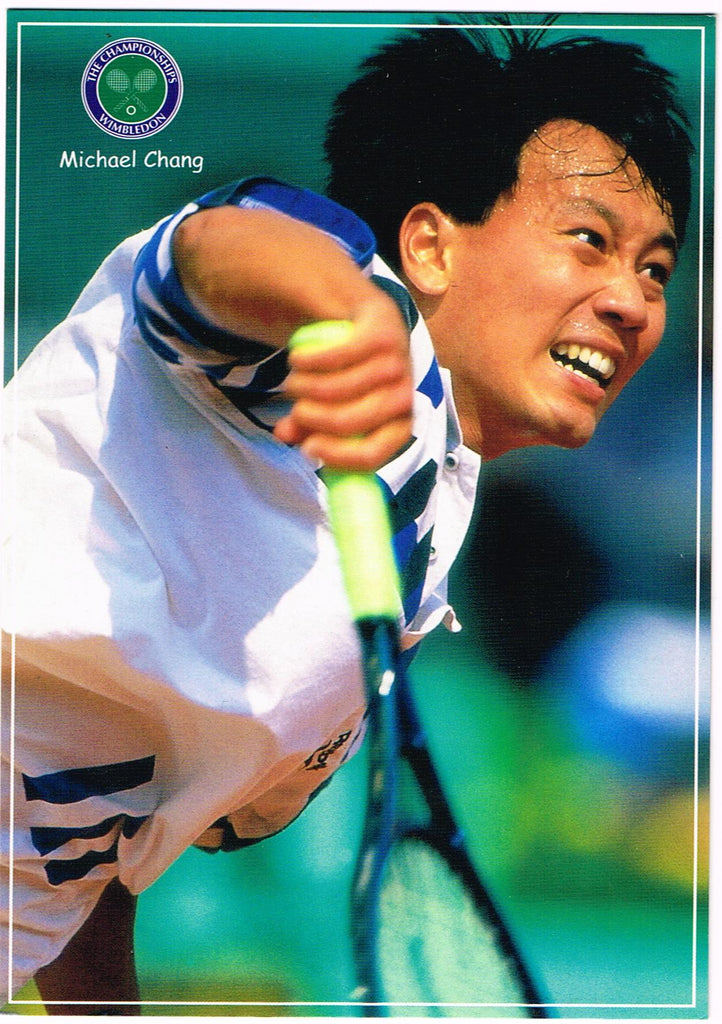 POSTCARD Michael Chang (Order Code ST8107)
Standard size postcard (6" x 4") with photograph by Allsport (UK) Ltd. Published by Sporting Titles of London for the Wimbledon Lawn Tennis Museum.
Status as at April 2021: more than 10 copies in stock. 
Collectable tennis postcard of the American former tennis player, who still remains the youngest male player in history to win a Grand Slam when he won the 1989 French Open aged just 17 years and 109 days old. His best finish at Wimbledon came through a sole quarter final appearance in 1994.