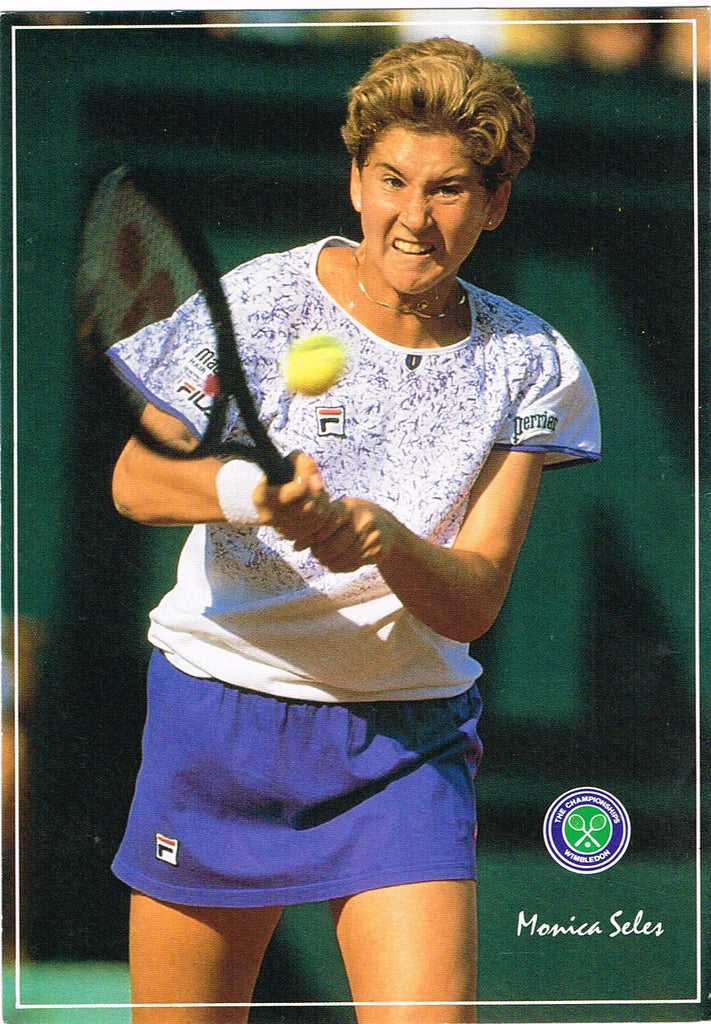 POSTCARD Monica Seles (Order Code CF09)
Standard size postcard (6" x 4") with photograph by Allsport (UK) Ltd. Published by Clifford Frost for the Wimbledon Lawn Tennis Museum.
Status as at April 2021: more than 10 copies in stock
Collectable tennis postcard of the retired female player, who represented both Yugoslavia and the United States. She won nine Grand Slam singles titles; eight of them as a teenager though she was unable to recapture her best form after her stabbing in 1993. She made one final at Wimbledon in 1992, losing comprehensively to her great rival Steffi Graf.