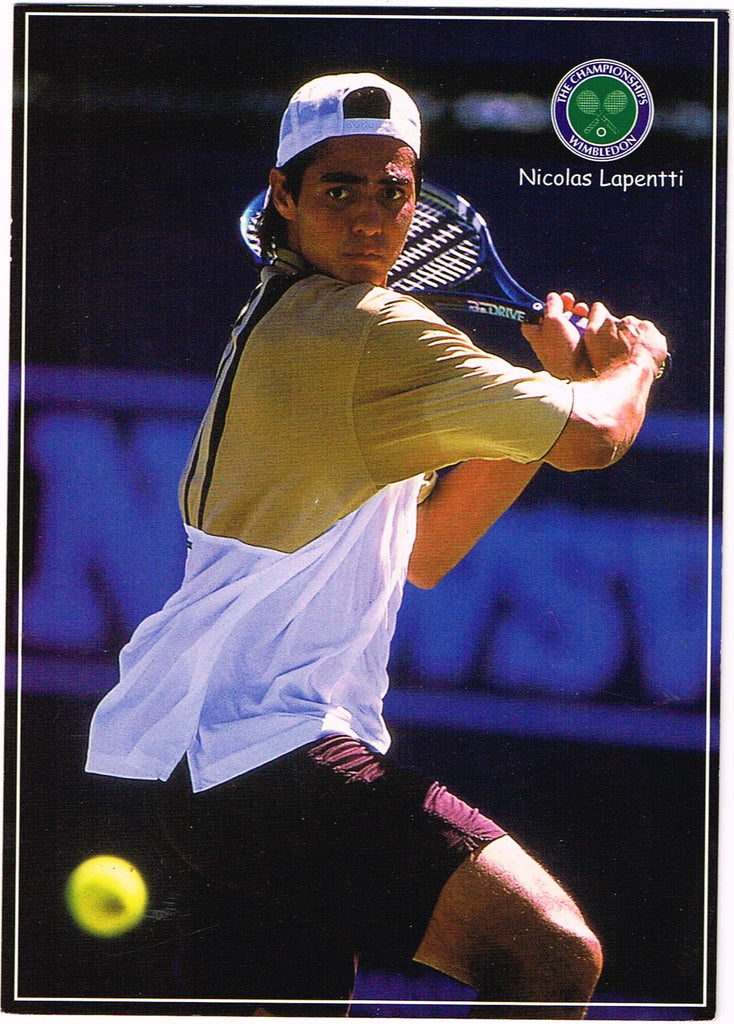 POSTCARD Nicolas Lapentti (Order Code ST2582)
Standard size postcard (6" x 4") with photograph by Allsport (UK) Ltd. Published by Sporting Titles of London for the Wimbledon Lawn Tennis Museum.
Status as of April 2021; more than 5 copies in stock
Collectable tennis postcard of the former player from Ecuador, who reached as high as sixth in the world rankings in 2000. His best appearance at Wimbledon came in 2002 when he made the quarter finals, losing to eventual finalist David Nalbandian in five sets.