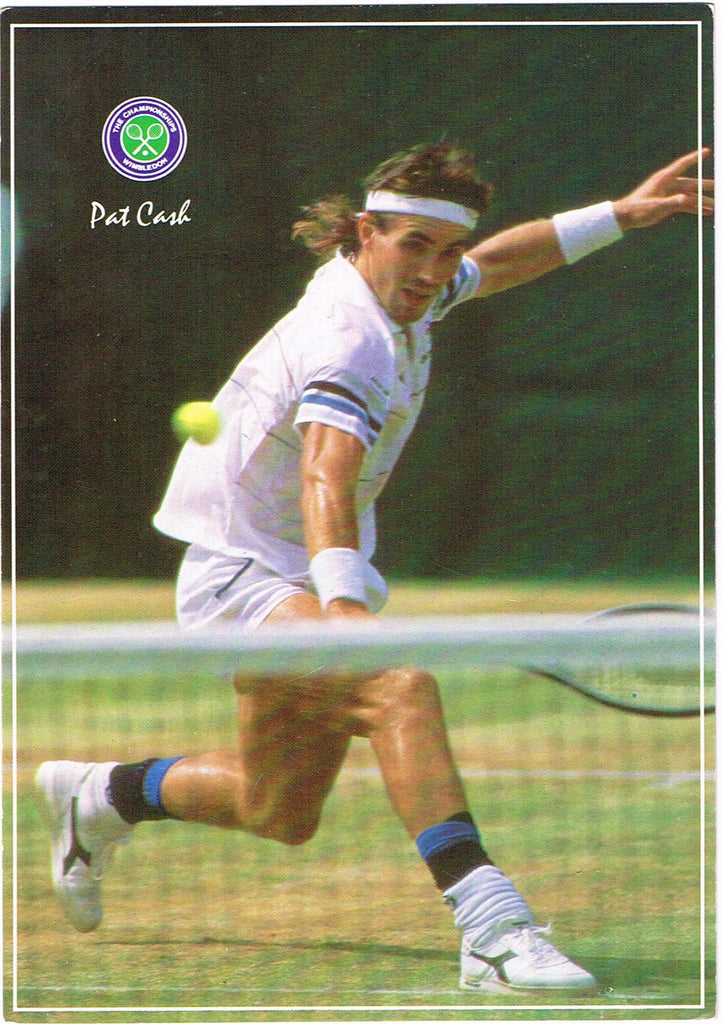 POSTCARD Pat Cash (Order Code CF01)
Standard size postcard (6" x 4") with photograph by Allsport (UK) Ltd. Published by Clifford Frost for the Wimbledon Lawn Tennis Museum.
Collectable tennis postcard of the Australian who defeated Ivan Lendl in straight sets to win the Wimbledon title in 1987. He also made two consecutive finals on home soil at the Australian Open but lost both to Swedes Stefan Edberg and Mats Wilander.
Status as at April 2021: more than 10 copies in stock