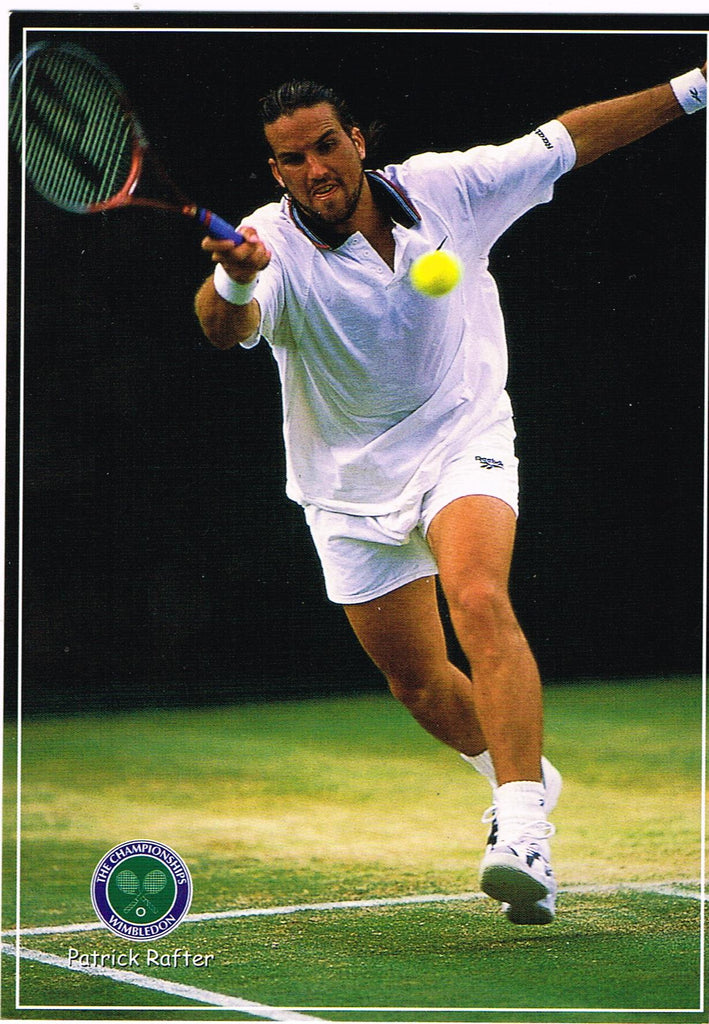 POSTCARD Patrick Rafter (Order Code ST2544)
Standard size postcard (6" x 4") with photograph by Allsport (UK) Ltd. Published by Sporting Titles of London for the Wimbledon Lawn Tennis Museum.
Status as at April 2021: more than 10 copies in stock. 
Tennis collectable postcard of the two time US Open champion from Australia, who also made the final at Wimbledon in consecutive years in 2000 and 2001, losing both to Pete Sampras and Goran Ivanisevic respectively.