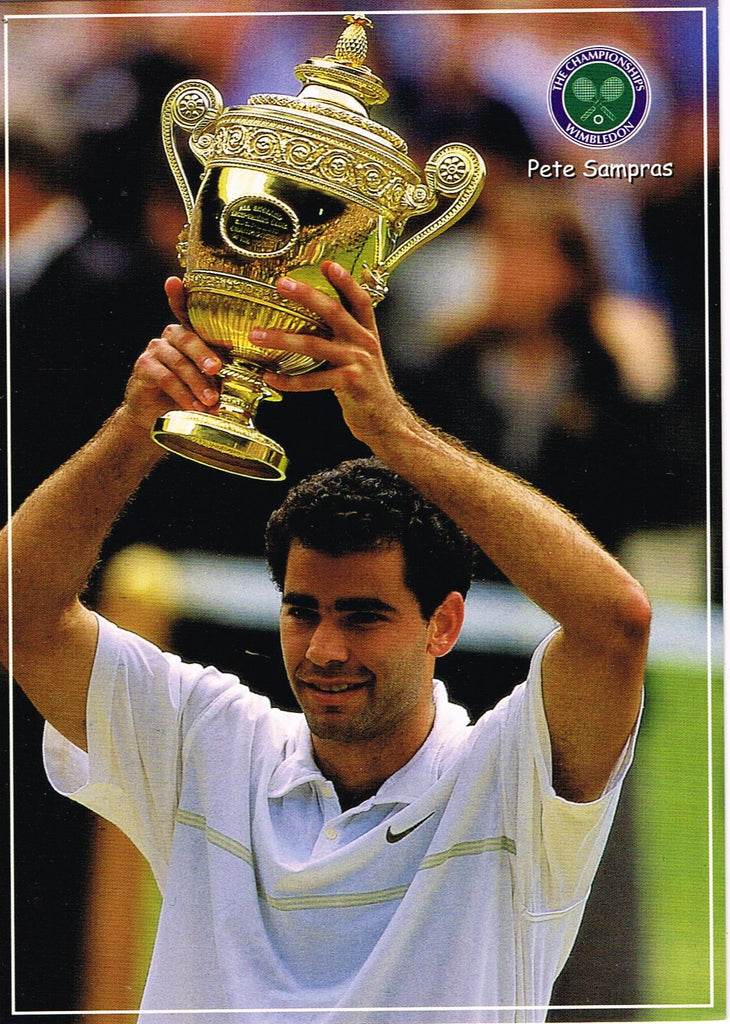 POSTCARD Pete Sampras (Order Code ST2469)
Standard size postcard (6" x 4") with photograph by Michael Cole. Published by Sporting Titles of London for the Wimbledon Lawn Tennis Museum.
Status as at April 2021: Collectable & rare
Collectable tennis postcard of Pete Sampras lifting his seventh Wimbledon title and 13th Grand Slam title, a record that his since been broken by Roger Federer, Rafael Nadal and Novak Djokovic.