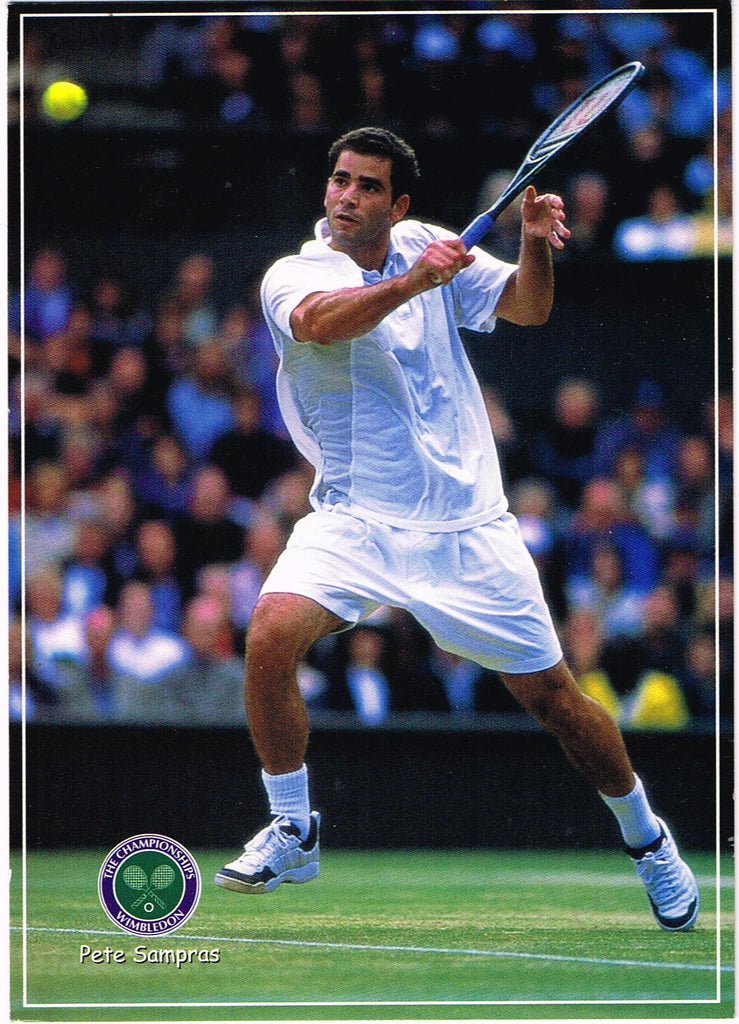 POSTCARD Pete Sampras (Order Code ST2759)
Standard size postcard (6" x 4") with photograph by Allsport (UK) Ltd. Published by Sporting Titles of London for the Wimbledon Lawn Tennis Museum.
Status as at April 2021: more than 10 copies in stock
Collectable tennis postcard of Pete Sampras attempting a volley at the Wimbledon Championships, where he won seven of his fourteen Grand Slam titles. His powerful serve, which gave him such success on grass courts, led to many dubbing him 'Pistol Pete'.