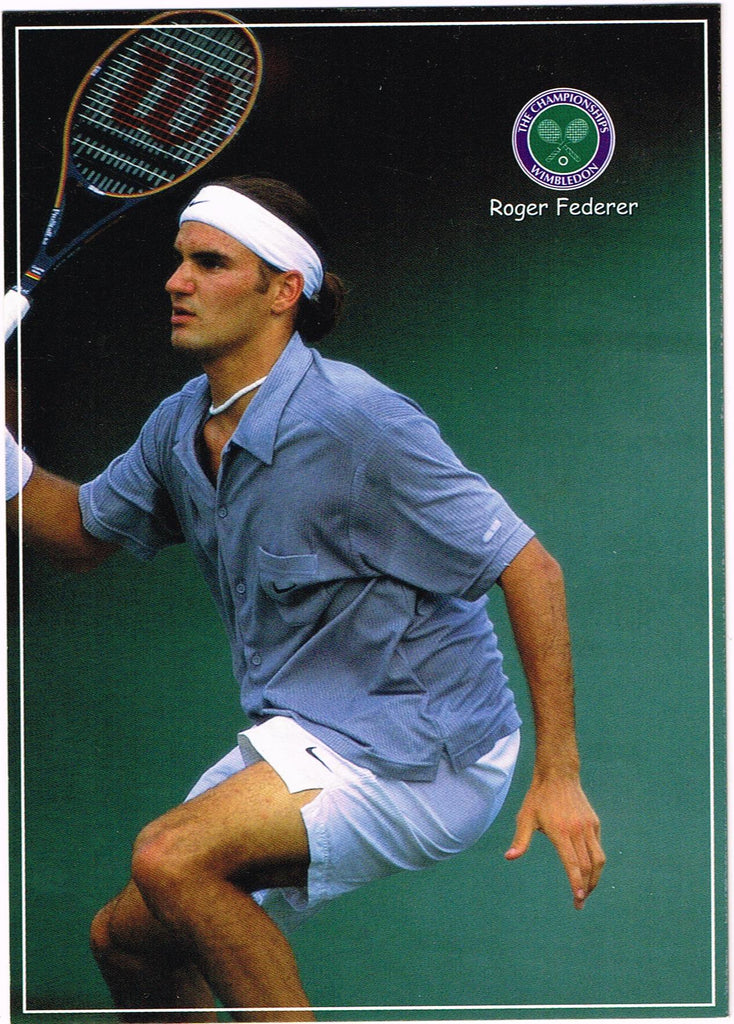 POSTCARD Roger Federer (Order Code ST2704)
A highly collectable tennis postcard of the eight-times Wimbledon champion in action during the early part of his career. He has won twenty Grand Slam singles titles, a record he jointly holds with Novak Djokovic and Rafael Nadal.

Standard size postcard (6" x 4") with photograph by Michael Cole. Published by Sporting Titles of London for the Wimbledon Lawn Tennis Museum.
Quantity in stock as at 18 May 2022:   1