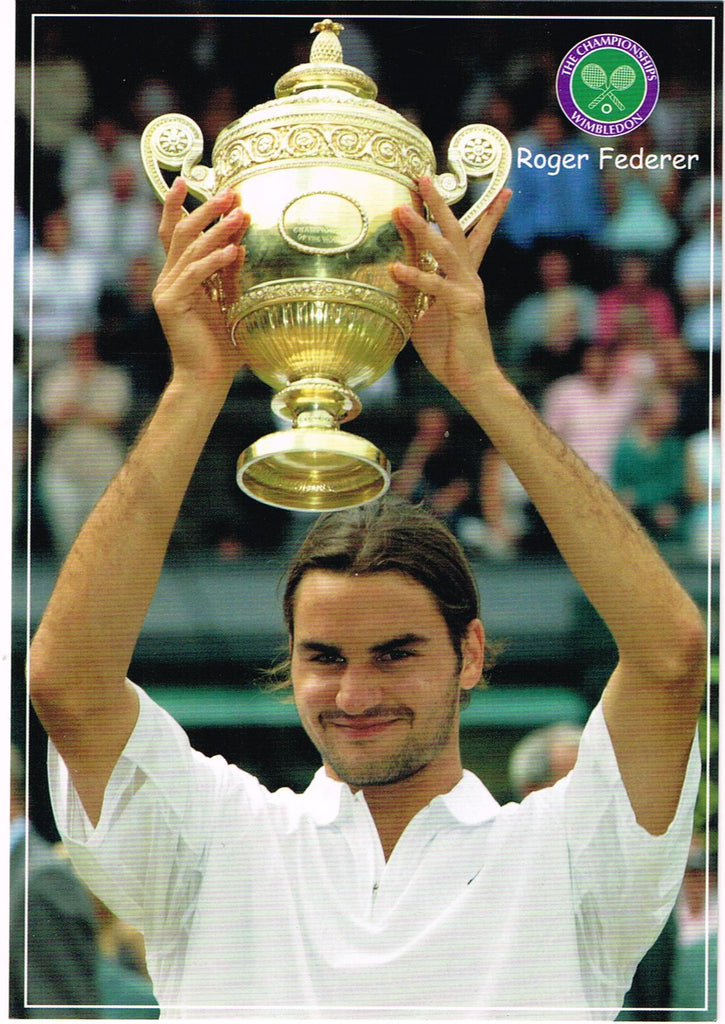 POSTCARD Roger Federer (Order Code ST3015)
Standard size postcard (6" x 4"), published by Sporting Titles of London for the Wimbledon Lawn Tennis Museum.
Status as at April 2021: 1 copy only in stock
Collectable tennis postcard of the Swiss tennis star holding aloft the Wimbledon trophy, his first Grand Slam in June 2003. He has since gone on to win seven further Wimbledon titles and twenty Grand Slam titles overall, a record he holds with Rafael Nadal.