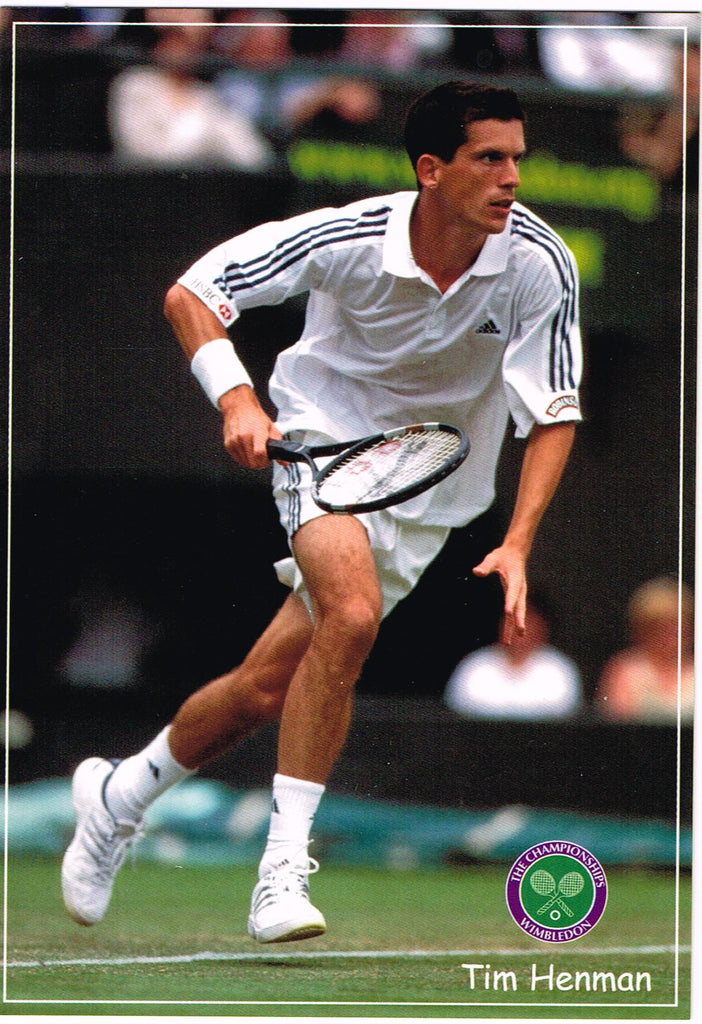 POSTCARD Tim Henman (Order Code ST2940)
Standard size postcard (6" x 4") with photograph by Michael Cole. Published by Sporting Titles of London for the Wimbledon Lawn Tennis Museum.
Status as at April 2021: more than 10 copies in stock
Collectable tennis postcard of the popular, former British number one and world number four competing at Wimbledon, where he made four semi final appearances in 1998, 1999, 2001 and 2002. He also made the semis of two other Grand Slams, the French and US Open, in 2004.